For Students Returning to the DRC
If you are having trouble registering for classes due to the SMCCCD COVID-19 vaccine attestations or exemption policies, please contact Admissions and Records OR our campus COVID-19 team directly

.

For more information, please visit https://smccd.edu/return-to-campus/students.php.
---
If you are already registered with us, here are your responsibilities:
If you are already registered but are interested in learning disability testing:
Alt Media Tutorials:
To log into the Kurzweil 3000 website, visit https://www.kurzweiledu.com/default.html
Download the Kurzweil app on your Windows computer: http://tbf.me/a/CCFeVH
Download the Kurzweil app on your MAC computer: http://tbf.me/a/CTuJUw
Upload your own documents: TBA
How to highlight and take notes: TBA
How to change the voice settings: TBA
How to use Kurzweil as a reader on websites: TBA
Download Kurzweil PowerPoint Tutorials
Download Tutorials as PDFs
Important for you to know:
Responsibilities for ALL students:
The Student Handbook contains information about student organizations, college services, college rules, student rights, student disciplinary due process procedures, and Cañada's staff and governance structure. To view the handbook, please click on this LINK.
To find the list of actions prohibited on campus, please visit the Code of Conduct page.
Here are some resources to help you study:
The DRC does not have its own tutoring center. However, we can offer accommodations for tutoring on campus at the Learning Center. Please email canadadrc@smccd.edu to make an appointment with a DRC counselor to discuss what types of tutoring accommodations you are eligible for.
However, researchers have shown that loud noises and other distractions do not affect concentration. Rather, distractions are created through the way students interpret them.
Creating a Study Environment
1. Choose an area that will be exclusively used for studying
2. Surround yourself with study aides
3. Study in quiet areas without TVs and radios
4. Do not study in areas where you'll fall asleep or become groggy
When to Study
1. Study during the early morning, afternoon, and early evening since you'll better retain information. Avoid studying late at night.
2. Study during times when you will not be distracted by friends, extra-curricular activities, or work responsibilities
3. Don't study when you're tired. Get plenty of rest before long study sessions
4. When you can no longer concentrate or become extremely tired, end the study session
How to Study & Concentrate
1. When studying in distracting situations, move to a new setting
2. During study sessions, jot down distracting thoughts. This will enable you to forget them and focus on studying
3. Begin study sessions by identifying goals. This could include the number of homework problems to work through or pages to read
4. Reward yourself for meeting your study goals, which could include going to the movies, reading a book, or other activities you enjoy
5. Structure study sessions by organizing content to be studied into chunks. This will limit boredom during long sessions
6. Schedule periodic breaks to clear your mind
7. Do not study while you're watching TV or socializing with friends
8. If you struggle concentrating, schedule multiple short study sessions
9. Schedule study sessions in advance to avoid possible distractions
10. Remember that friends will not lose respect for you if you miss out on social gathering to study.
11. Plan study sessions around content to cover rather than time. Constantly checking your watch is distracting
Otter.ai is a speech-to-text app you can use for all your educational and professional needs. Please fill out our SMCCCD Educational Technology Interest form to create a free account linked to your school email and a training on how to use it.
For more information about Otter.ai, please visit https://otter.ai/.
Click HERE for a flyer about Otter.ai.
Here are some support resources ON campus that you might find helpful:
We work closely with the Personal Counseling Department. Please complete the Personal Counseling Interest Form to request to see a personal counselor. You can also find more helpful information on their website.
If you have any questions about your health or health insurances, please contact the Health Center. Here is the link to their website.
Equipment Loan Procedures:
Assistive technology, such as smart pens, headsets, ipads, etc from the DRC will be loaned out to students by these procedures:
1st) Student must submit the Alt Media Request form and indicate which equipment they would like to check out from the college. Here is the link to our Alt Media Request form: Alt Media request: https://smccd-czqfp.formstack.com/forms/drc_alt_media_request_
2nd) An Alt Media team member will send student a confirmation email within 3 business days with an ETA of their request. Delay can be based on any of these factors:
Approval and process of accommodation memo request by DRC Counselor
Holds on records
Proof of class registration at our campus
3rd) A loan request must be submitted to the library. The form can be found at this website: https://canadacollege.edu/library/technology-services.php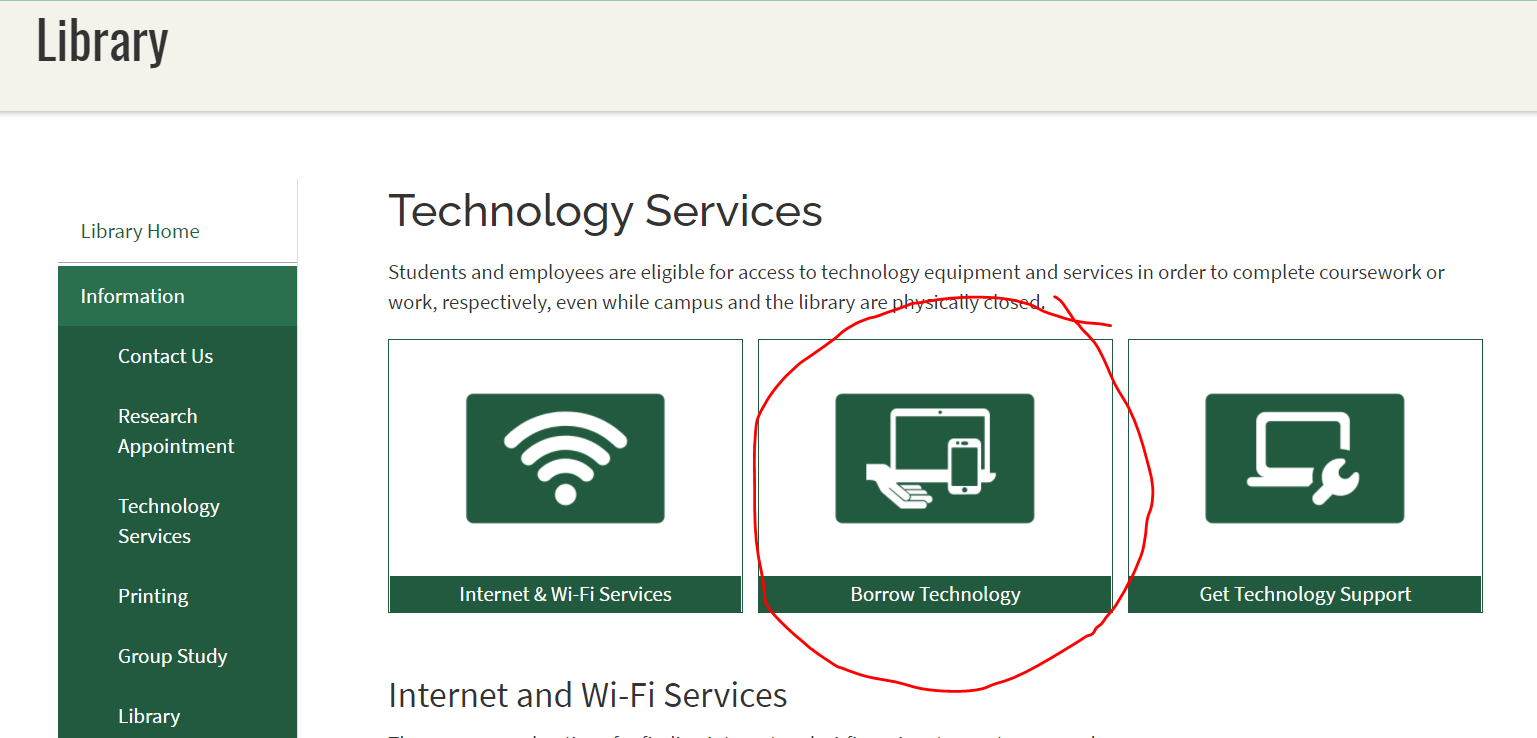 Our Alt Media staff will assist completion of this form if the student has not submitted it already.
4th) Once the library confirms that the equipment has been approved by the Alt Media team, the library will contact the student to make arrangements for equipment to be picked up from the library.
The DRC is pleased to share this list of scholarships that may be of interest to you. This list is not intended to be comprehensive. We ask you to please check back periodically for new additions or updates.
General
Students on the Autism Spectrum
Students who are Deaf or Hard-of-Hearing
Students who are Legally Blind
SafeZone is a network of Cañada students, staff, faculty, and administrators working to create a more inclusive campus for the LGBTQIA+ community.
Check out the website at https://canadacollege.edu/studentlife/safezone.php for more information or to connect with their team.
Here are support resources OFF campus that you might find helpful: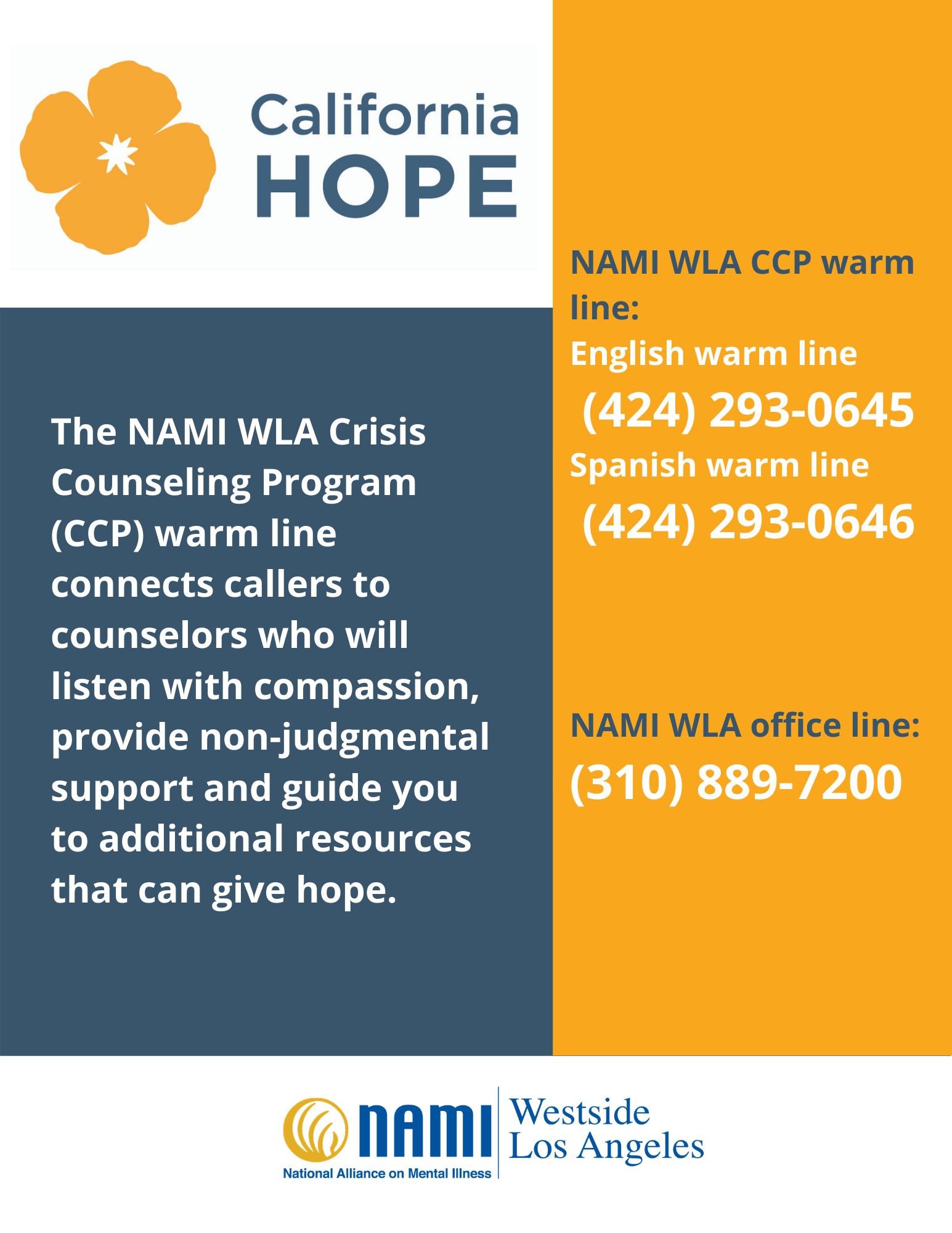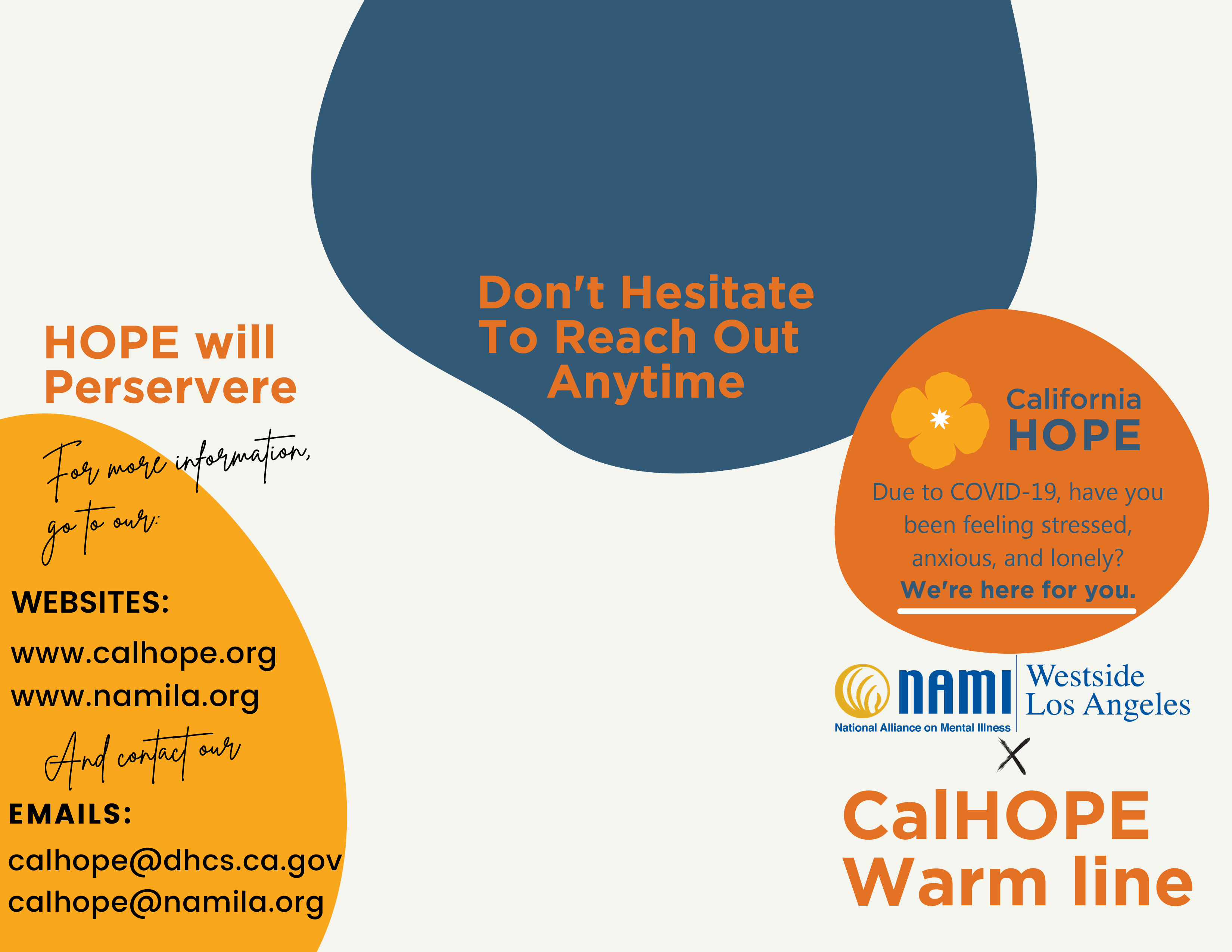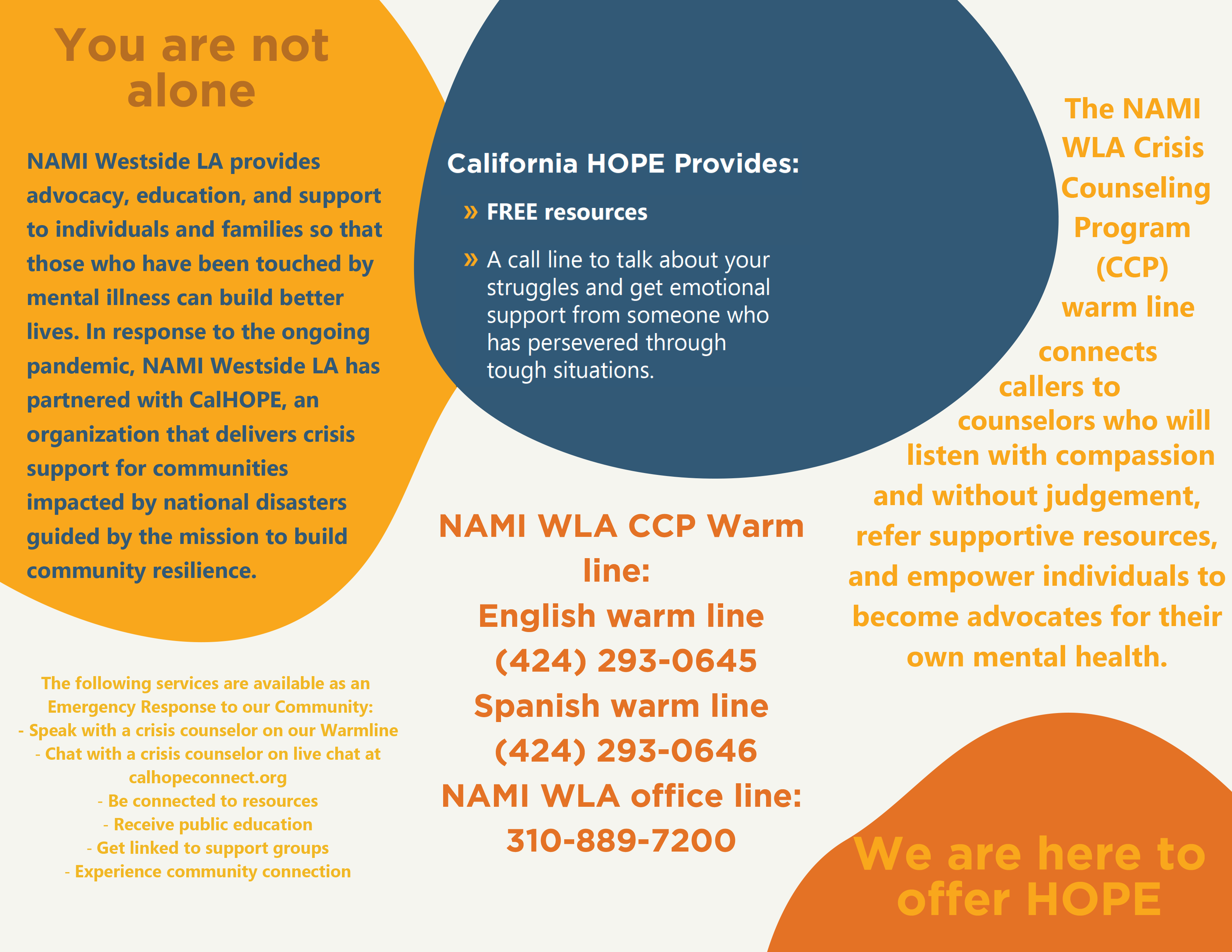 As a response to COVID-19, FEMA and CalMHSA have partnered with NAMI to create the NAMI WLA Crisis Counseling Program (CCP) warmline. Their goal is to connect callers with English and Spanish speaking crisis counselors and provide free resources to anyone who has mental health needs in the wake of COVID-19.
Click here to download the CalHope Pamphlet as a PDF.
The California Department of Rehabilitation (DOR) works in partnership with consumers and other stakeholders to provide services and advocacy in pursuit of employment, independent living and equality for Californians with disabilities.
Click here for more information on the DOR.
To apply, please apply on their website: https://portal.dor.ca.gov/vrc/s/path-to-intake?fromDOR=1
Please make sure to put the college's zipcode: 94061
Counselors provide guidance and support to people who are struggling with a wide spectrum of issues. By forming a collaborative and compassionate relationship with their clients, counselors put an individual, couple, or family on the path to personal success and mental wellness.
Register to Vote:
Yes, if:

You've moved permanently to another state. Register to vote in the new state.

You've moved within your state or changed your name. Update your voter registration with your new location or your new name. Make sure you also update your state driver's license or state ID card before the election, if that's the voter ID you'll use.

No, if:

Your name and address have not changed and you're an active voter.

Maybe, if:

You move to a different state very close to the date of a presidential primary or general election. Check with your old state. You may be able to vote by mail through your old state for that election. After that, you'll need to register with and begin voting in your new state.
*The DRC is here to help you register to vote in the state of California. Please contact us at canadadrc@smccd.edu if you need any assistance. For more details please see the "Resources for Students" tab to the left of our webpage.
Every time that you request accommodations, we will ask if you would like our help to register to vote. The answer that you provide on the form will be documented on the Voter Preference Form and kept in your DRC file. Please note that in order to register to vote in California, you must be:
A United States citizen and a resident of California,

18 years old or older on Election Day,

Not currently in state or federal prison or on parole for the conviction of a felony (for more information on the rights of people who have been incarcerated, please see the Secretary of State's Voting Rights: Persons with a Criminal History), and

Not currently found mentally incompetent to vote by a court (for more information, please see Voting Rights: Persons Subject to Conservatorship).
If you checked off on the Request for Accommodations form that you wish to have help registering to vote, we will be contacting you to make an appointment with you to help you complete the Voter Registration form. To find more information on voting,you can visit: https://www.sos.ca.gov/elections/frequently-asked-questions/
As the November 3rd general election nears, we want to ensure that those of you who are eligible to vote have the necessary information to cast your ballot in the safest manner possible. COVID-19 presents some unique challenges for election administration that may require advanced preparation on your part.
Voter Registration:We encourage

students to register to vote through the

Ballot Bowl Competition

– a friendly

voter registration competition among California's major higher education systems.
Vote by Mail:

Registered

voters can expect to receive a Vote-By-Mail ballot sent to the address listed on their voter registration.

If you have moved, you may need to

re-register

with your new address to prevent your ballot from being delivered to your previous address. You can verify your voter registration online with the Secretary of State's "My Voter Status" tool.




Early Voting: Whether you vote in-person or by mail, consider voting early to avoid long lines on Election Day or potential mail delays.
Important Dates

September 22

nd

- National Voter Registration Day

October 5

th

- First Day Vote-by-Mail Ballots are Available

October 19

th

- Non-conditional Voter Registration Deadline

Nov 3rd - Election Day
The DRC counselors are available to help you register to vote. Please email canadadrc@smccd.edu to make an appointment with one of our staff members, so we can help you register to vote.