Requests for Personnel
Cañada College's Participatory Governance Manual delineates the process for requesting, prioritizing, and approving position requests.
As of fall 2018, all resource requests are made as part of the Program Review process and submitted in Improve (TracDat) along with all other data, narratives, and required forms. To request new positions, as distinct from replacement hires, programs must complete and attach to their program review submittal in TracDat the appropriate personnel request form:
The process for replacement faculty positions is here and here.
The 2021-22 Program Review Timeline approved by the Instructional Planning Council and the Planning and Budgeting Council in spring 2021, governs the due dates for the 2021-22 academic year cycle. The College President will announce personnel decisions as soon as possible, but no later than January.
December 1, 2:00 - 4:20 p.m. (zoom link)
December 2, 1:00 - 3:15 p.m. (zoom link)
December 15, 2:00 - 4:10 (zoom link)
Position Request Outcomes from the College President as of January 5, 2022
If you have submitted a request for a new position as part of the program review cycle this year, you will be contacted by the PBC Co-Chairs to schedule time for a 10-minute presentation during one of the above windows.
2021-22 New Position Proposals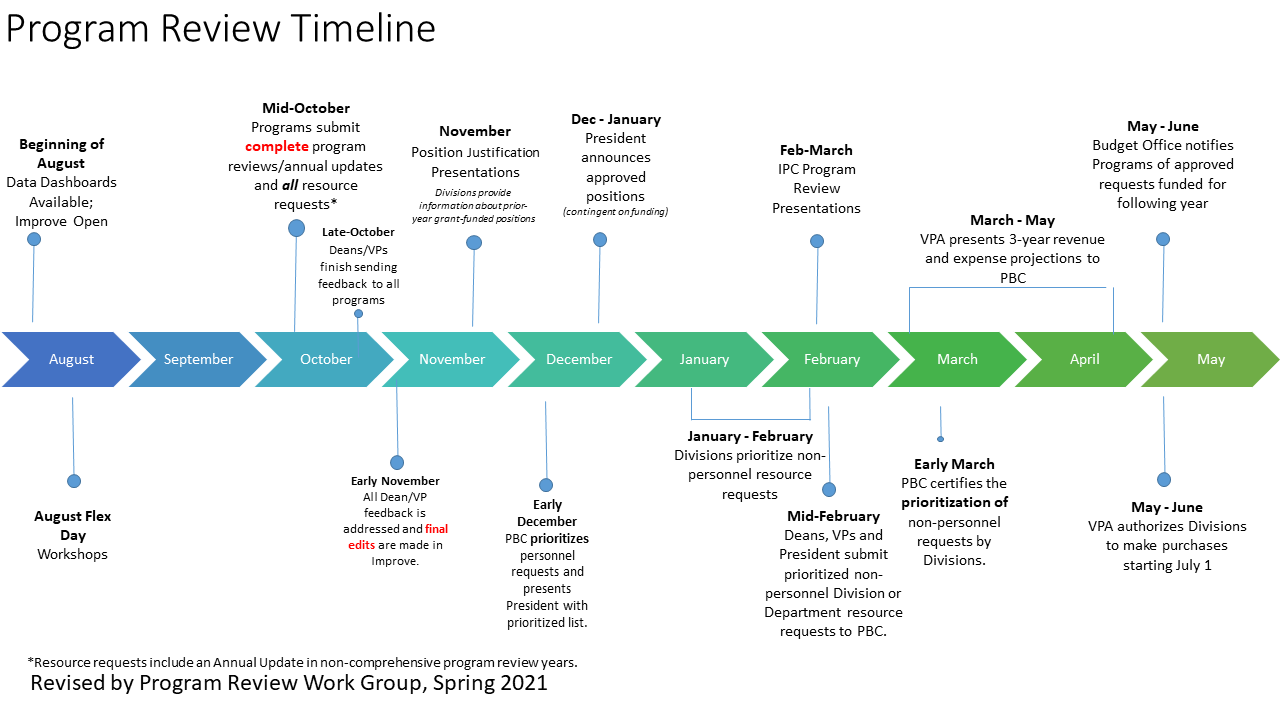 Information from past annual resource request cycles can be found here: