Overview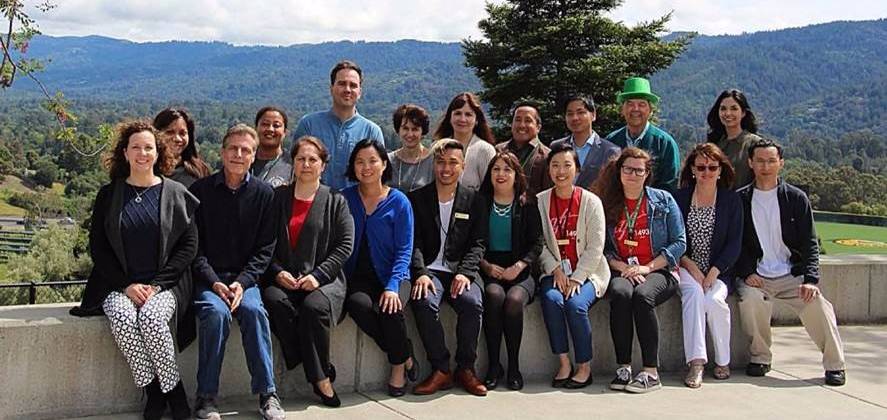 Front Row Left to Right: Lorraine Barrales-Ramirez, Bob Haick, Soraya Sohrabi, Sarah Aranyakul, Gil Perez, Sandra Mendez, To Nhu Do, Jenna French, Sandra Rodrigues, Daryan Chan
Back Row: Melissa Alforja, Yehdega Teclemariam, Nick Martin, Gloria Darafshi, Cindy Mata, James Aganon, Chris Rico, Tony Basques, Nadya Sigona
Find us onTwitter @cancollegecounseling

ONLINE SPRING 2021 CLASSES START JANUARY 19, 2021
CALL (650) 306-3452 TO SCHEDULE YOUR COUNSELING APPOINTMENT OR SEND AN EMAIL TO:
canadawelcomecenter@smccd.edu
60-Minute Counseling Phone Appointments (Zoom Video or by Phone) are available for new and enrolled students by calling the Welcome Center. After new, first-time college students have completed Online Student Orientation in WebSMART and entered Math and English class history for first-time college Math, English, or English Second Language course placement, they can schedule counseling appointments. Schedule appointments one week in advance to be sure to get the day, time, and counselor you prefer.
Welcome Center - Counseling Services
Building 9, 1st Floor
(650) 306-3452 and (650) 381-3596 email: canadawelcomecenter@smccd.edu
CAMPUS CLOSED - COUNSELING APPOINTMENTS BY PHONE AND/OR ZOOM MEETING
| | |
| --- | --- |
| Mondays Call Welcome Center for Phone Appointments 8:00am to 5:30pm | |
| Tuesdays Call Welcome Center for Phone Appointments 8:00am to 7:00pm | |
| Wednesdays Call Welcome Center for Phone Appointments 8:00am to 7:00pm | |
| Thursdays Call Welcome Center for Phone Appointments 8:00am to 5:30pm | |
| Fridays Call Welcome Center for Phone Appointments 8:00am to 4:30pm (Last Appointment 11:30am) | |
For live assistance with your general questions, drop in to our live
Zoom support room
!
Academic Counseling
Assist in academic planning and select appropriate courses to achieve goals (Student Educational Plan - SEP)
Review graduation, transfer and career certificate requirements
Assist in addressing academic problems such as probation and dismissal
Advise during times of academic difficulty
Explore majors CAÑADA COLLEGE – COUNSELING MAIN NUMBER: (650) 306-3452 or (650) 381-3596
Please note that drop-in appointments are on a first come first serve basis.
Transfer Counseling
Assist students with information and resources for transferring to a university or college including transfer application and process
Review student's qualifications for Transfer Admissions Guarantee
Career Counseling
Help students clarify goals and provide guidance through the process of making decisions about education and career goals
Assist students with the research and review of career options
Teach a variety of career courses that offer students the opportunity to assess their interests, values, personality and skills; improve job search skills as well as enhance college level study skills
Personal Counseling
Discuss personal issues that may affect their academic performance
Explore options and develop plans with students regarding their personal issues, educational decisions and career goals
Provide referrals to other students support services and community resources
No Show Policy
It is essential to show up for your counseling appointment on time
If you are unable to keep your appointment, it is your responsibility to call the Welcome Center (650) 306-3452 to cancel by the night before; you can leave a voicemail to cancel
You are marked as a NO SHOW if you miss your appointment or are 10 minutes late.
After three missed appointments (NO SHOWS) you are required to meet with the Dean of Counseling before setting new appointments.
Important Academic Calendar Dates
Please see the Academic Calendar for specific dates for the following:
Last day to drop a semester length course and receive a partial refund
Last day to add a semester length course
Last day to drop a semester length course without a "W"
Last day to file petitions for Certificate and/ or Associate's Degree to be able to participate in the graduation ceremony at the end of the semester
Last day to withdraw from semester length course with a "W"
For last-start and short term courses, please refer to the printed class schedule or WebSMART for the last day to drop and add.
Division Organization Chart