Overview

Primary Goal
The primary goal of Career Services is to assist students to develop and carry out both short- and long-term employment and career goals. Services provided include:
Resume Creation
Cover Letter Help
Workshops
Self Assessments
Advising
Job Search
Access to career related websites.
EUREKA, a computer based California career information systems
Career Center Hours
Monday: 9:00am - 4:30pm
Tuesday: 9:00am - 4:30pm
Wednesday: 9:00am - 4:30pm
Thursday: 9:00am - 4:30pm (In-Person & Virtual)
Friday: 9:00am - 12:00pm (Virtual)
Student Job Search and Career Resources
We will continue to provide links to resources as they become available. We also continue to assist you with your career exploration, job search, and services that support them during the pandemic. To schedule an appointment for any of these services, including Resume, Cover Letter, and Interview Assistance.
A beter way to manage your job search!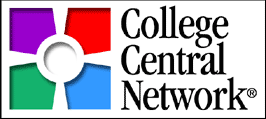 Visit our Student Career Resources pages browse other useful resources and links.
California Employment
If you work in the state of California and have questions about COVID-19 and employment, and what programs and benefits may be available to you, please visit these websites: