Cañada College B1 Kinesiology and Wellness
Groundbreaking: December 2017
Demolition: November 2017
Opening: Fall 2021
Groundbreaking Ceremony: December 2017
*Timeline is subject to change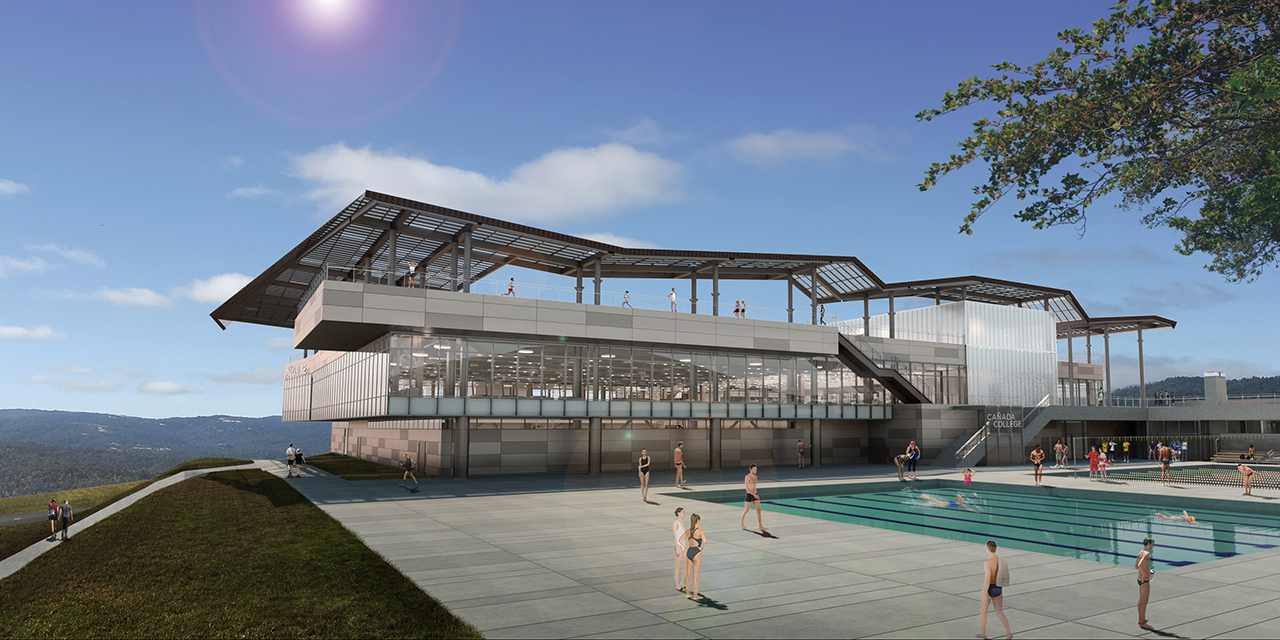 Home to the Cañada College Athletics, Kinesiology and Dance Department, construction of the new 85,000 square foot Kinesiology and Wellness Building, will host a two story structure with rooftop activities to house both academic and enterprise facilities. This will include classrooms for wellness activities, an extensive area for fitness equipment, a completion basketball gymnasium, locker and shower facilities, offices and enterprise. Included in the enhancements is a instructional aquatics pool and a competition pool, complete with spectator areas and auxiliary buildings for associated support facilities and equipment.
This new Kinesiology and Wellness Building will provide a modern, architecturally dramatic, fully accessible facility for both students and the local community. Its central location on campus will make it one of the first structures that visitors to the College experience and will serve as a memorable attraction to the campus community.
New instructional and competition swimming pools will be a welcoming addition to the facility and is aimed to host swim classes and meets. The classrooms will provide state-of-the-art settings for dance, Pilates, indoor cycling and other fitness and wellness activities.

The competition gym, furnished with retractable bleachers, will provide for volleyball and basketball classes as well as intercollegiate athletic events. In addition, the facility will provide for a public-membership enterprise fitness facility, with community access to the pools, classrooms and an extensive array of fitness and strength equipment.
The South Plaza area between Buildings 2 and 3 will be re-developed to create a visual and inviting space that will be an extension of the new Kinesiology and Wellness Building.