Game Room
The Associated Students of Cañada College provides access to the use of the ASCC Game Room in Building 5, Room 333 to any student possessing a current and valid Cañada Student Body Card. Students must present their Student Body Card in person to a Center for Student Life and Leadership Development Staff upon renting. Students may rent 1 game per check out and games can only be used within the ASCC Game Room.
XBox Games Available
Dragon Age Inquisition
Madden NFL 10, 16, & 25
FIFA 12 & 14
Oblivion
Fallout 3
Gears if War 3
Need for Speed Rivals
Plants vs. Zombies Garden Warfare
Movies:
Bourne Trilogy
Avengers
Elizabeth
Casino Royale
The Curious Case of Benjamin Button
Moneyball
Other Games:
Air Hockey
Cable TV
Ping Pong (paddles included)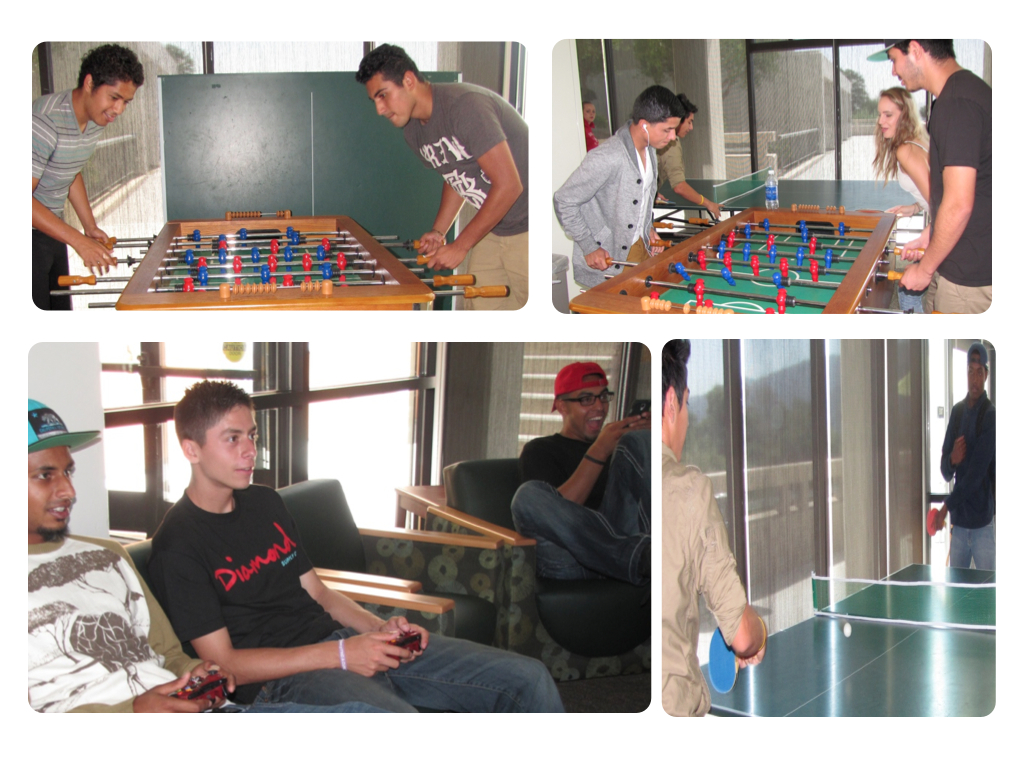 You can even rent the room for a meeting or event!
Sign a Game Room Agreement and stop by The Center for Student Life and Leadership Development, Building 5, Room 354 to get started!