Priority Engagement Program
The Priority Engagement Program (PEP) is designed to create an easy transition from high school to college. It is a one stop shop event for our incoming Fall 2023 semester students. PEP provides incoming students the opportunity to complete both their orientation and counseling requirements all at one time. ( These two requirements must be completed before you students can register for classes. ) Attending PEP also allows students to register during the early registration period.
Before you attend a PEP event, you should complete the below steps: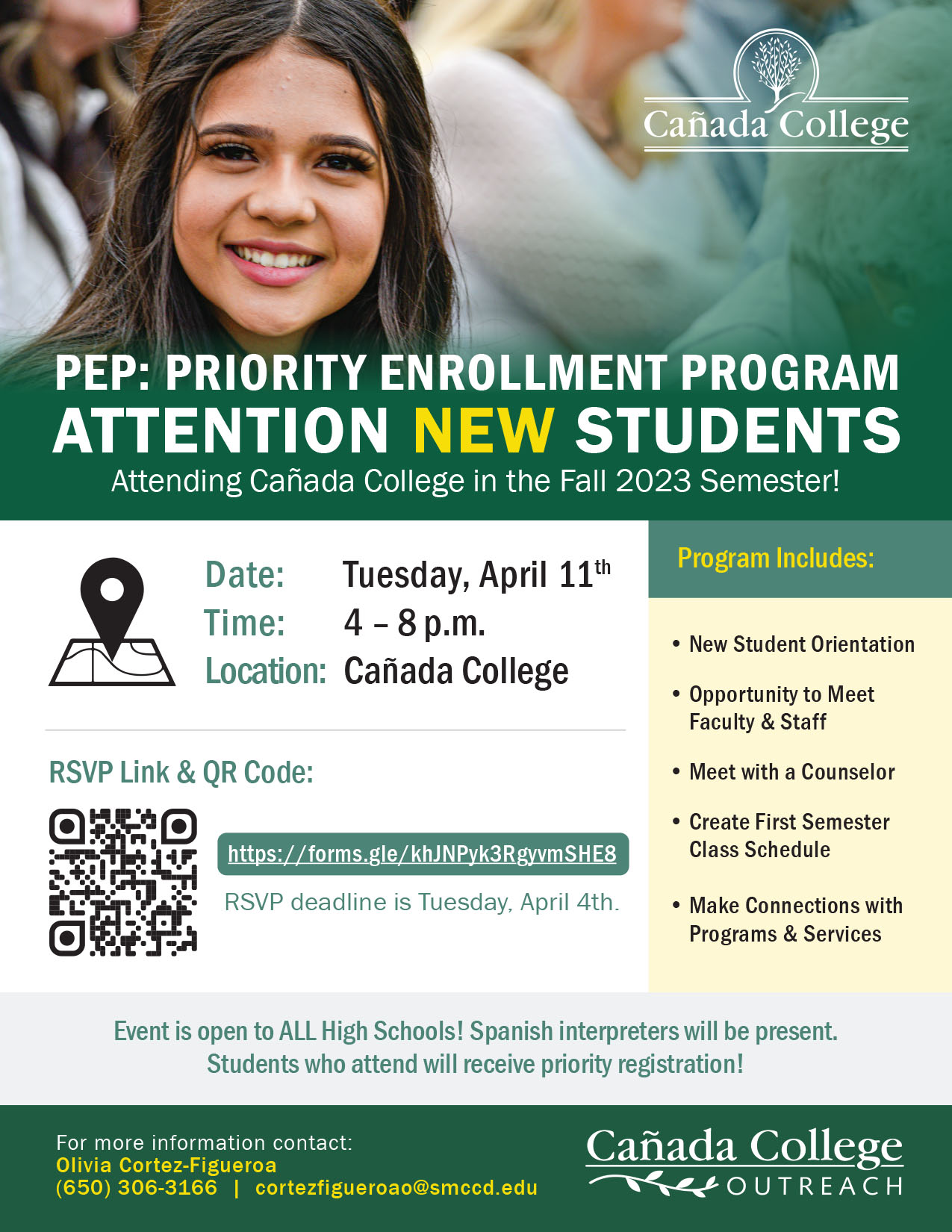 If you need assistance, please contact us at 650-306-3452.