Past Ambassadors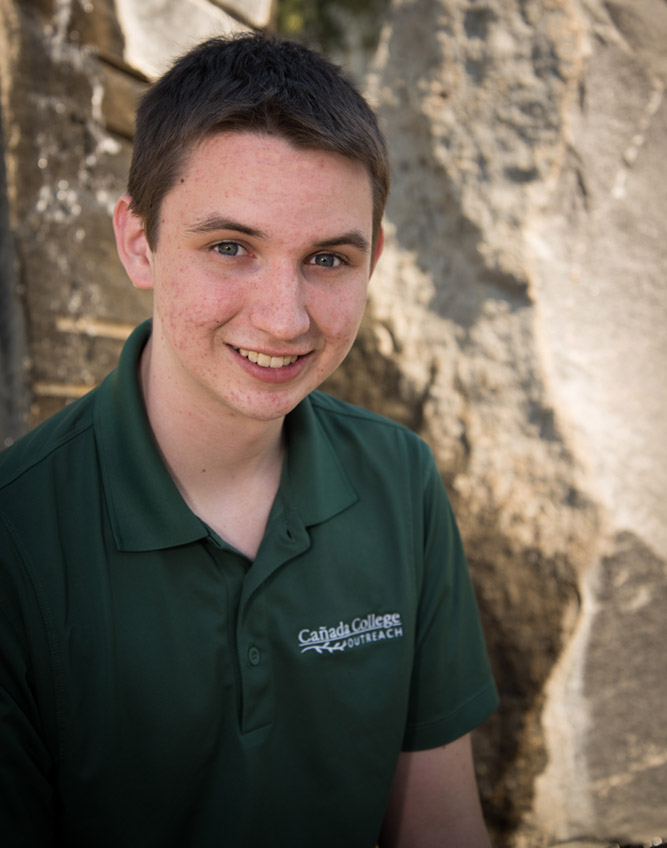 Aidan Stevens Lead Ambassador
Sequoia High School Alumni
Aidan graduated from Sequoia High School Independent Study Program after studying concurrently at Cañada for two years. He is planning to transfer to the Colorado School of Mines to pursue a career in the field of engineering. In addition to school, he enjoys music especially choral singing and piano.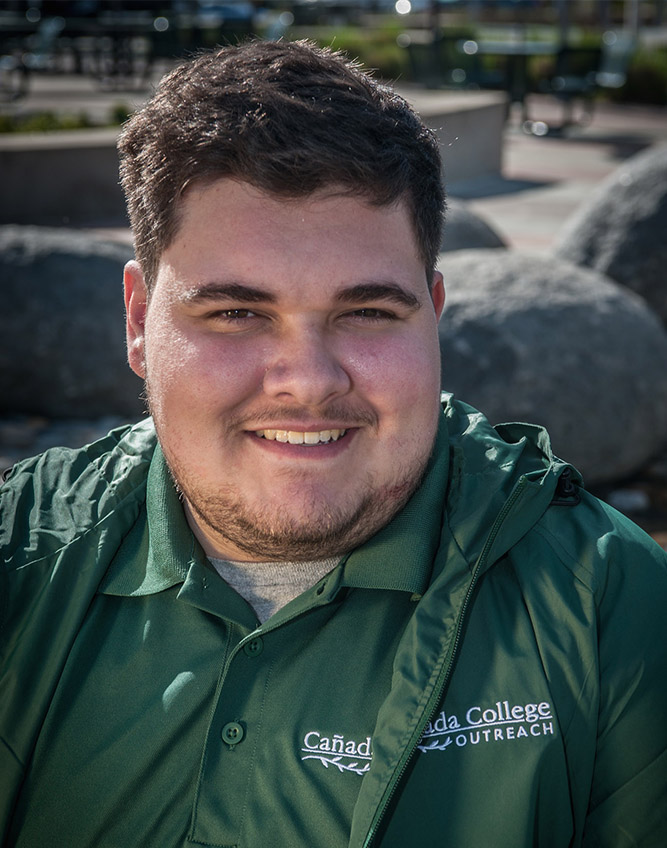 Brandon Gutierrez Ambassador
Half Moon Bay High School Alumni
Brandon graduated from Half Moon Bay High School. He is planning to transfer to pursue a career in teaching as a high school level history teacher. Brandon enjoys music and spends his free time playing basketball.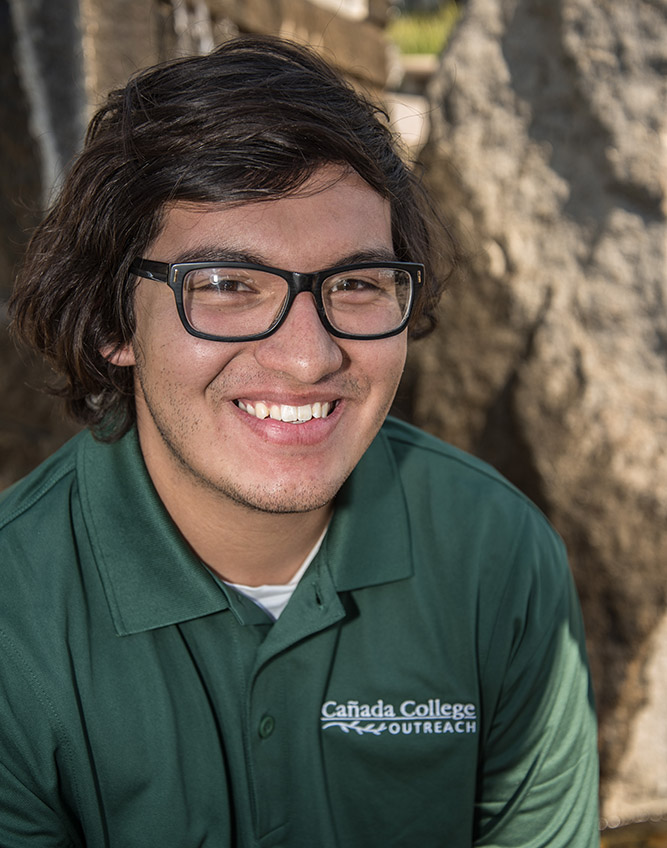 Guillermo Eli Lopez Ambassador
Everest Public High School Alumni
Guillermo (Memo) Lopez, has Graduated from Everest Public highschool and is currently focusing on Art and developing his skills in the Art world. He chose Cañada College for its many programs and opportunities as well as the financial help that Cañada has to offer. Eventually he plans on working in Animation and possibly working on the next big animated film.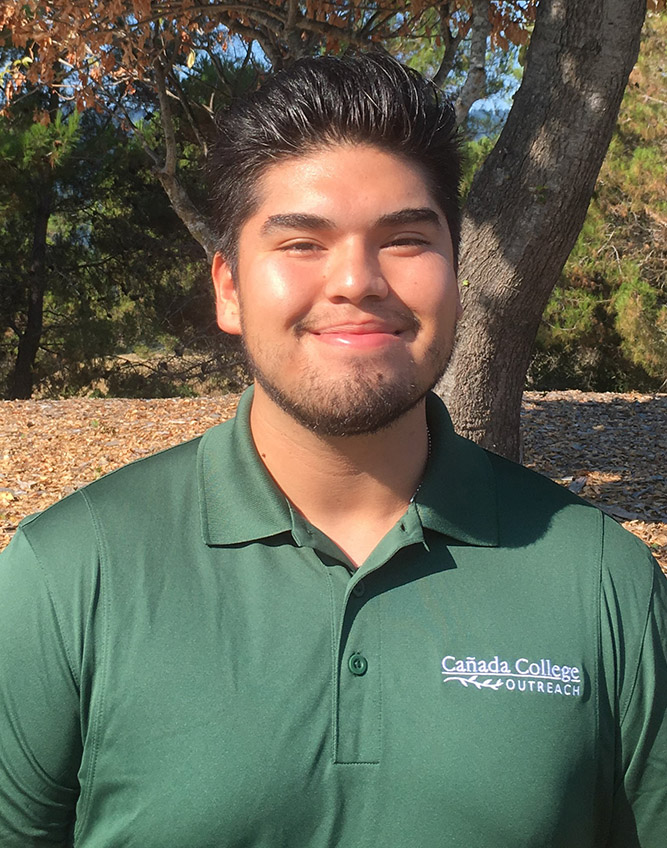 Josh Valdez Ambassador
Summit Preparatory High School Alumni
A resident from Redwood City for nearly 18 years, Joshua Valdez has graduated from Summit Prep High school. Joshua is currently pursuing a double major in both Psychology and in Dance. He saw Cañada as his best choice as he plans to transfer to UC Irvine within the next 2 to 3 years. He strives to one day become a well-known choreographer and perhaps be seen in the next Step Up movies as we all know there will be more.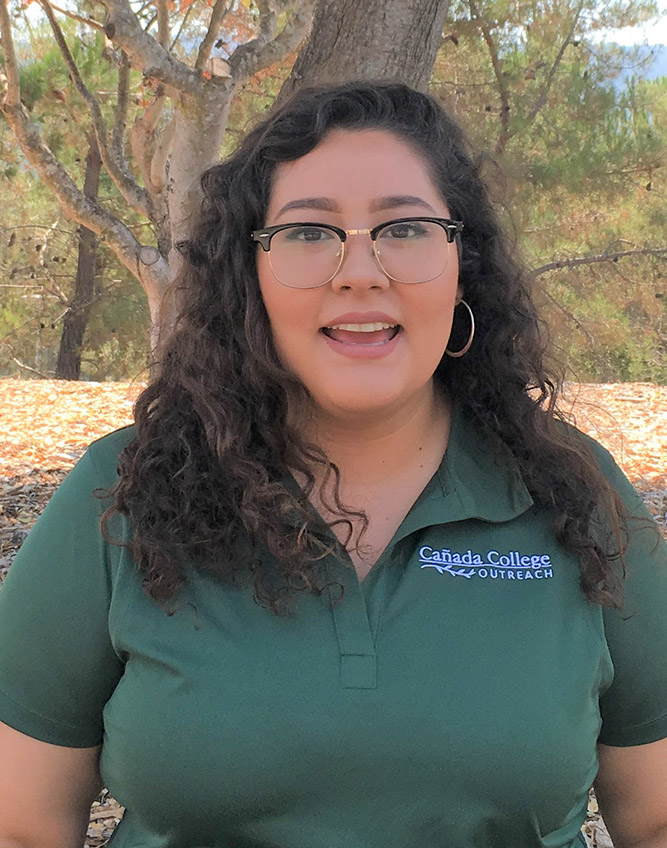 Madeline Reyes Ambassador
Menlo-Atherton High School Alumni
Madeline graduated from Menlo-Atherton High School. After long orientations at different schools, Cañada College was her final destination. Cañada's close knit community helped Madee work hard and succeed in her classes as she explores different career paths. Her goal is to equip herself with the tools to help people in her community and beyond. She also enjoys club activities and is an active member in Cañada's Glee Club and Intervarsity.