Apply for Financial Aid
If not a recently admitted or a continuing Cañada/SMCCCD student, visit the Admissions page and complete required steps to become a student.
How do I qualify?
In order to receive a form of financial aid assistance, you must meet the following requirements.
Eligibility Requirements
Meet the qualifications for a FAFSA or CADAA.
Be enrolled as a "regular student" in an eligible program with Cañada College. A regular student is defined as a student who enrolls in an eligible degree, certificate, or transfer program. Undecided or undeclared majors will automatically disqualify you for financial aid.
Be enrolled in units (recommend at least 6 units).
Maintain Satisfactory Academic Progress.
Use Cañada College Federal School Code 006973.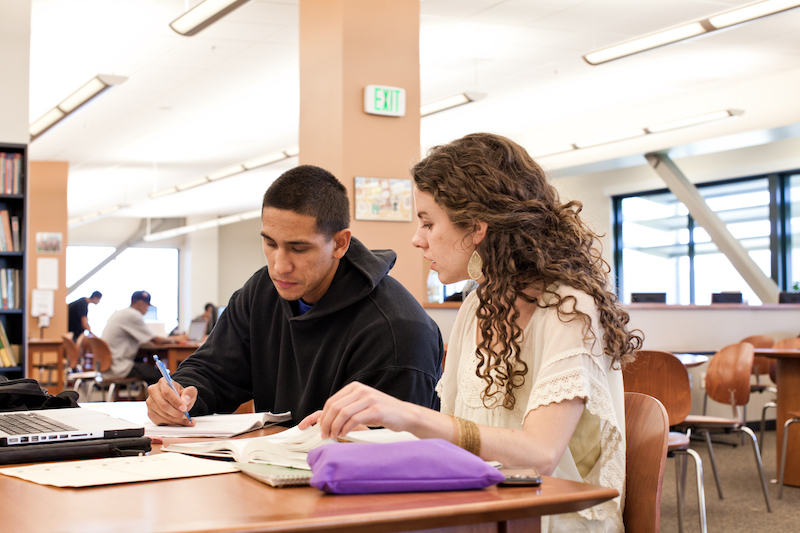 Step 1: Submit Application
Submit a FAFSA or California Dream Act Application.

Need help?
If you need assistance with either application, please complete this appointment request form
Step 2: Submit Documents
Allow 1-2 weeks for your FAFSA or Dream Act application to be processed and sent to the college. Incomplete files will prevent aid from disbursing.
Check Your Student Email and WebSMART

Once your FAFSA or Dream Application is processed, the Financial Aid Office will notify you at your college-issued "my.smccd.edu" email address and post any additional requirements on WebSMART. Once your documents are received and reviewed, your file will be considered complete. You will be required to submit documents/forms to the Financial Aid Services office, if requested.
Step 3: Notification of Results
View Awards

You will be sent an award notification from the SMCCCD that explains the financial aid you will be eligible for with our district. Student loans are not automatically packaged, but you may submit a loan request form to request a student loan. Please visit the forms page to fill out a loan request form.
Step 4: Funds are Paid
Refund Options

The San Mateo County Community College District (SMCCCD) delivers your refund with BankMobile Disbursements, a technology solution, powered by BMTX, Inc.

If eligible for a refund from the Financial Aid Office, you have a few options in how to receive it, that include:
Direct Deposit (strongly recommend)
Opening a BankMobile Vibe checking account
Paper Check
For more information, please visit BankMobile Disbursement's website.