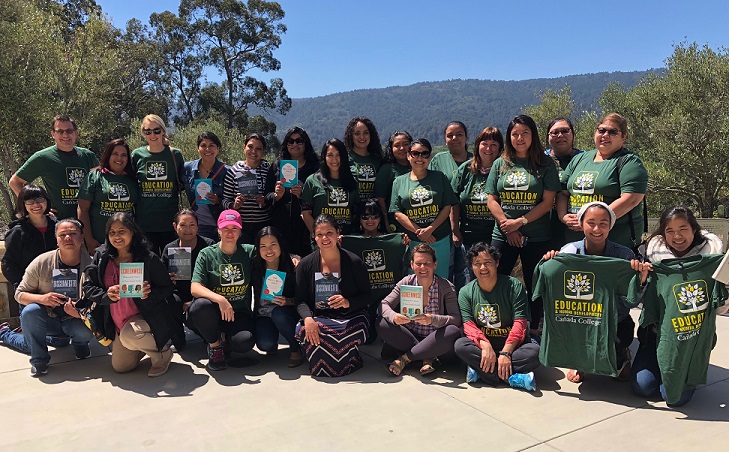 Overview
Welcome to the Education & Human Development (EHD) Department at Cañada College. If you are a "people person" and you are interested in exploring a career in education, social work or youth and family support then you are in the right place!
Education Pathways: We help students find the education and career pathway that they are interested in, along the way we provide the mentoring, tutoring, and other resources to ensure students' success in attaining the permits, certificates, degrees, and/or teaching credentials they need for their careers.
The Early Childhood Education (ECE) Program - Are you interested in or currently working with children under the age of 5? As you earn your certificates and degrees you will become eligible to apply for a Child Development Permit issued by the CA Commission on Teacher Credentialing.


The Youth and After School (YAS) Program - Are you interested in working with older children, age 5 and up? Maybe you are interested in working for an after school program, as a para-educator in an elementary school, or in a community-based youth program. With this foundation, students can go on to the necessary Bachelor's Degree and Teacher Credential programs to become a classroom teacher.
The Elementary Education Program - If you are interested in becoming an elementary school teacher you are in the right place. It is intended for students who plan to complete a baccalaureate degree in a similar major at a CSU campus and move on to an Elementary Credential Program.
Social Work & Human Services Pathway: If your interest and passion is in transforming communities impacted by health disparity, intergenerational trauma, systemic exclusion, or violence, you are in the right place.
The Social Work & Human Services Program is designed to train personnel to provide value-based services for families in need of social, health, and economic assistance. State and county agencies, nonprofit and private providers of services, social workers, psychologists, and medical personnel work in this field. With this foundation, students can go on to jobs in public and private social service agencies and will be prepared to go on to Bachelor's Degrees and advanced degrees in Social Work and clinical practice.
See what Marina has to say about her experience as a student at Cañada College!