Upcoming Events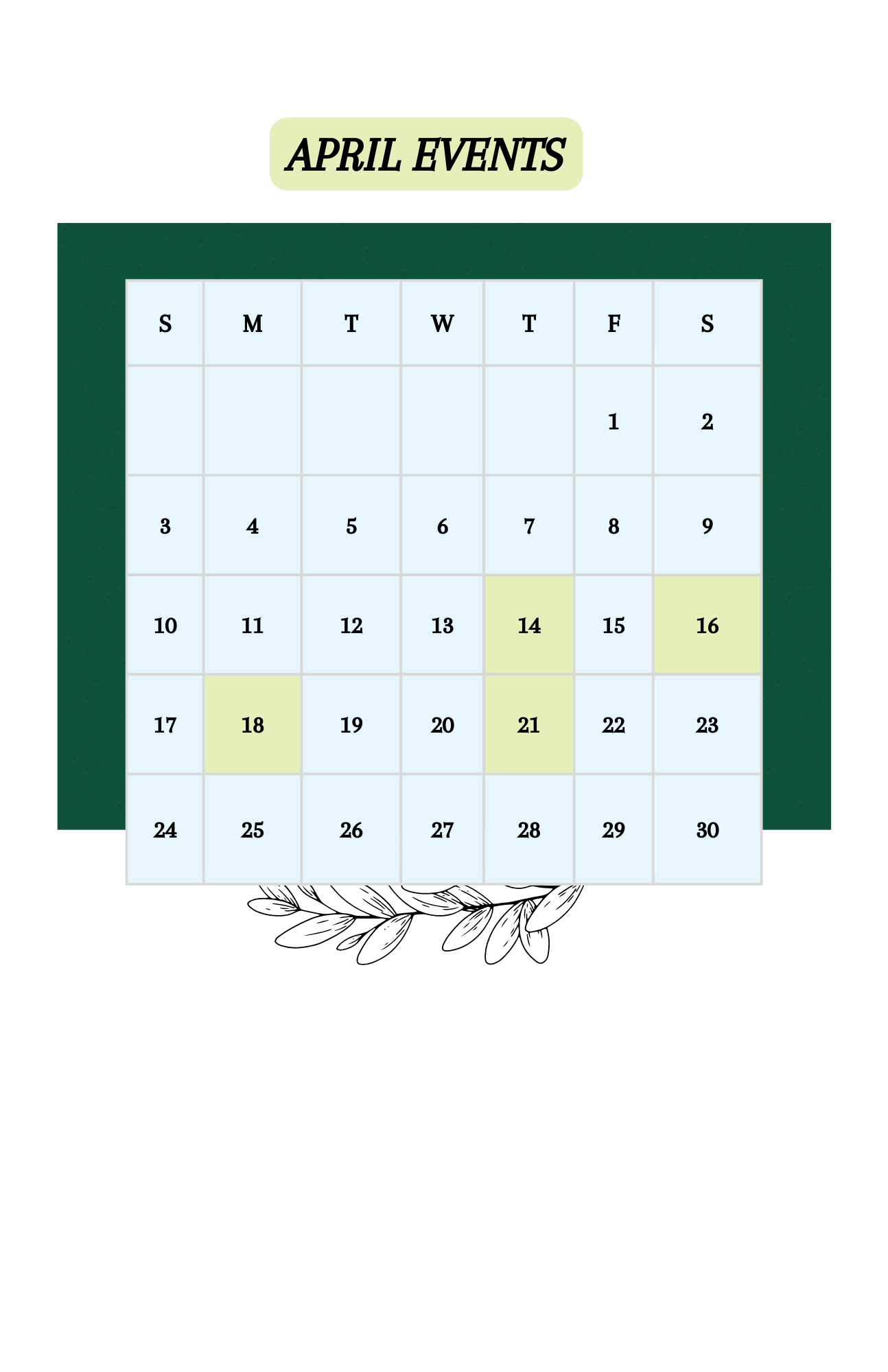 Dates for Spring 2022
Wellness Fair 2021
April 12th through April 15th
Professor Julie Carey
Professor Patty Hall
Professor Tania Tam
Professor Bridget Love
Professor Kiren Malavade
Professor John D. Perez
Professor Natalie Alizaga
Professor Susan White
Monday, April 12, 2021
12pm: Active Minds' students strategies for maintaining Emotional well-being:
1pm: Stress Reduction and the Practice of Mindfulness
2pm: Eating Disorders
Tuesday, April 13, 2021
12pm: Birth Control
1pm: Services Provided by DRCSA to Support Disabled Students at Canada College
2pm: Tech Wellness
Wednesday, April 14, 2021
1pm: Dimension of Wellness Plus Healthy Habits
2pm: COVID, Vaccine Updates, Masking
Thursday, April 15, 2021
12pm: Nutrition
1pm: Let's talk about Anxiety
2pm: Financial Coaching, Legal Help, and Food & Housing Resources for Students
DRCSA Events Spring 2021
April 13th - 1pm: Services provided by DRCSA to Support Disabled Students at Canada College (for Wellness Fair)
April 14th - 9am and 5pm: DRC orientation for incoming high school students:
April 15th - 4pm: DRCSA presents "What is an Accommodation?"
April 22 -5pm: Wellness for CWA Students
May 6th - 4pm: Transfer to Private Universities
https://smccd.zoom.us/j/82082115000?pwd=aUdXNVdZVzhxZy9jR2JIeDQ4WXh1QT09
May 14th (time TBA): DRCSA presents Mental Health during COVID 19 for students with disabilities
April 22nd, 2021; 1pm to 2:30pm:
Zoom link:
https://smccd-hipaa.zoom.us/j/82939744243?pwd=dXliSHEzUG8yNnAzd0pHNU40ZWt6UT09
Meeting ID: 829 3974 4243
Passcode: 216396
Title: Faculty and Staff Support for Disability Laws and Non-Discrimination: Guidance for Professional Practices.
Description: DRCSA (Disability Resource Center Student Ambassador) Initiative will host this workshop that will review the importance of following disability laws and the principle of non-discrimination toward students with disabilities on our campus. Cañada students will also be sharing their expertise and advice with faculty, so that faculty can use this information to guide their professional practices in their classrooms.
Agenda:
Introductions
DRCSA Information
Definition of Accessibility
What makes accommodations reasonable
When accommodations are not reasonable
Review of disability laws
Students talk about their personal experiences regarding accommodations:

Talking to students about their accommodations
Importance of privacy
Importance of Universal Design

Open discussion