Class Schedule and Catalog Information
Schedules
Spring 2019 Class Schedule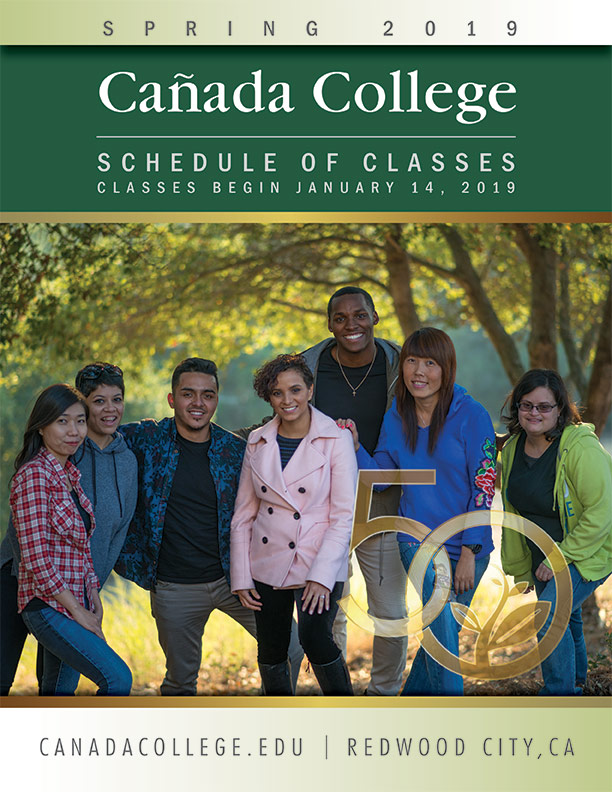 PDF version of the spring schedule: Spring 2019
Register for Classes:
Online registration for Spring Semester opens Nov. 8, 2018 for new and returning students.
Register through WebSMART.
Catalog
Current 2018-2019 Catalog Information and Links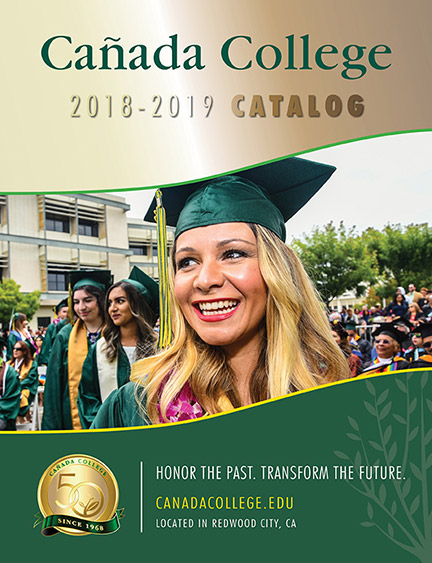 Cañada College has launched a new online catalog web service! Please visit the new webpage or click on the image of the catalog.
For the first, unchanged, catalog-rights version of the catalog PDF, please visit the Catalog Information and Archives page by clicking the following link:
Catalog-Rights Information and Past Catalog ARCHIVES
WebSCHEDULE provides the most up to date course offering information. This is your real-time resource for planning your schedule. End of semester grades are available on WebSMART. Please check current schedule for the date.
Community Education
Personal enrichment courses are offered through Community Education. You may register for Community Education courses online at http://communityed.smccd.edu.