Meet the Staff
EMERGENCY AND URGENT CARE LINES
If you need to speak with someone IMMEDIATELY, call one of the off-campus resources below ASAP.
---
HOT LINES (Very Urgent/Emergency)
For life-threatening situations call

911

San Mateo County Psychiatric Emergency Services:

650-573-2662

San Francisco County Psychiatric Emergency Services:

415-206-8125

Santa Clara County Emergency Psychiatric Services:

408-885-6100

Trevor Project: call

1-866-488-7386

OR text START to

678-678

24/7 get support for LGBTQ+ youth OR visit https://www.thetrevorproject.org/get-help/
WARM LINES (Just need someone to talk to)
Crisis Text Line: Text "COURAGE" To:

741741

for a text-based, volunteer-run support service
You can ALSO contact a live therapist through Cañada TalkNow at: https://timely.md/faq/canada-talknow-canada-college/
CA Warm Line: call 855-845-7415 for non-emergency mental services for anyone in California
---
Cañada College is an equal opportunity employer/program. Auxiliary aids and services are available up request to individuals with disabilities.
---
Front Office Staff
---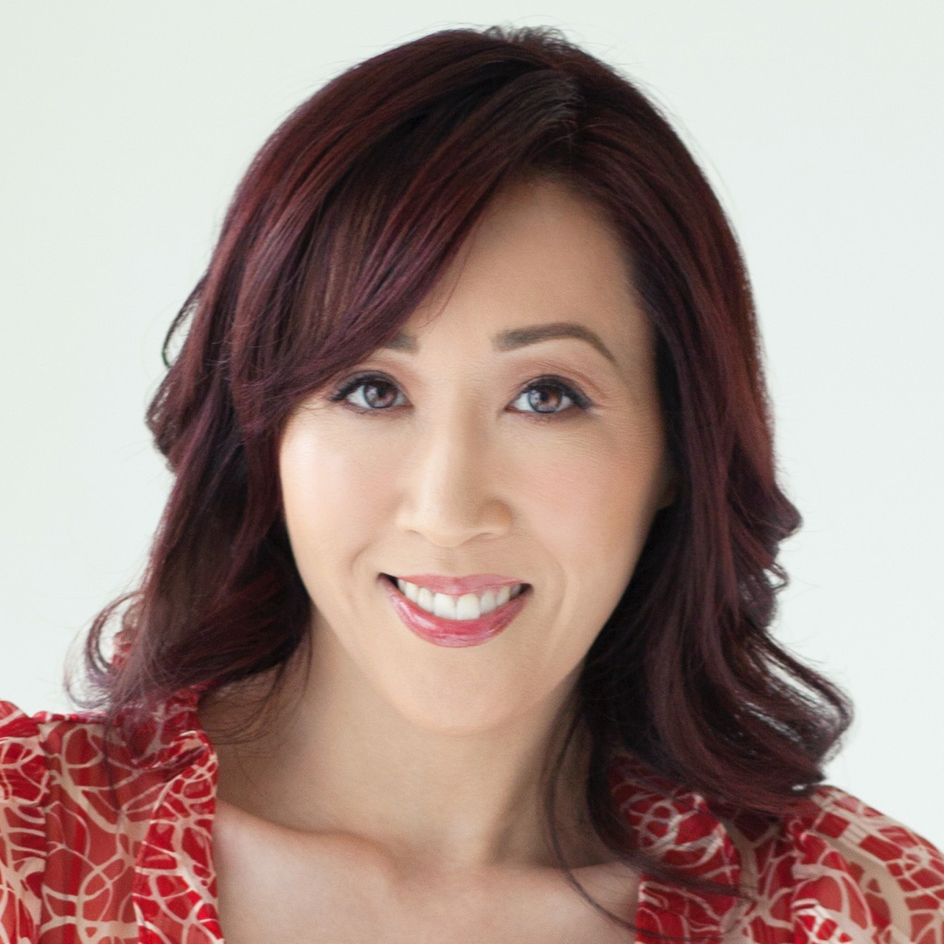 Dr. Bettina Lee, Ed.D. (Dr. B)
DRC and PCC Director
Meetings By Appointment Only
CONTACT INFORMATION:
Email:leeb@smccd.edu
LANGUAGE(S):
BIOGRAPHY:
Dr. B joined Cañada College on July 1st, 2020. Her career in education spans two decades of teaching and leadership in a variety of educational settings (e.g. charter school, high schools, hospital schools, group homes, home schools). She co-created a literacy program at UCLA Hospital, developed salary-point courses for faculty in the Los Angeles Unified School District, and started a nonprofit organization called Fors Humanitas in 2012 to mentor students and future educators.
Her experience in post-secondary settings include being an instructional specialist and professor at two community colleges in California – Mount San Antonio College and Oxnard College. Most recently, she was the Director of Accessibility and Disability Services at Dominican University of California. In addition to a doctorate in Educational Leadership and a master's degree in Special Education, she is also studying to become a Certified Access Specialist. As a lifelong learner, she is dedicated to learning skills that will enhance her ability to play a positive role in social justice and accessibility.
PCC DUTIES:
Supervises staff, advises for DRCSA, and assists with DRC Counseling duties.
FALL 2022 Work Schedule:
Out Dec 7th
Mondays:

7am to 1pm

Tuesdays:

8

am to 4pm

Wednesdays:

11am to 7:30pm

Thursdays:

8

am to 3:30pm

Fridays:

8am to 5:30pm
Zoom Info:
Meeting ID: 961 2298 8509
Passcode: 280706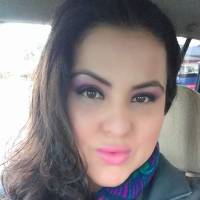 Ingrid Martinez
Office Assistant II
Meetings By Appointment Only
CONTACT INFORMATION:
Email: martinezi@smccd.edu
LANGUAGE(S):
BIOGRAPHY:
FALL 2022 Work Schedule beginning Nov 18th:
Monday: 8:30 am-5pm

Tuesday:

8:30 am-5 pm

Wednesday:

8:30 am-5 pm

Thursday:

8:30 am-5 pm

Friday:

8:30 am-2:30pm
Personal Counselors
---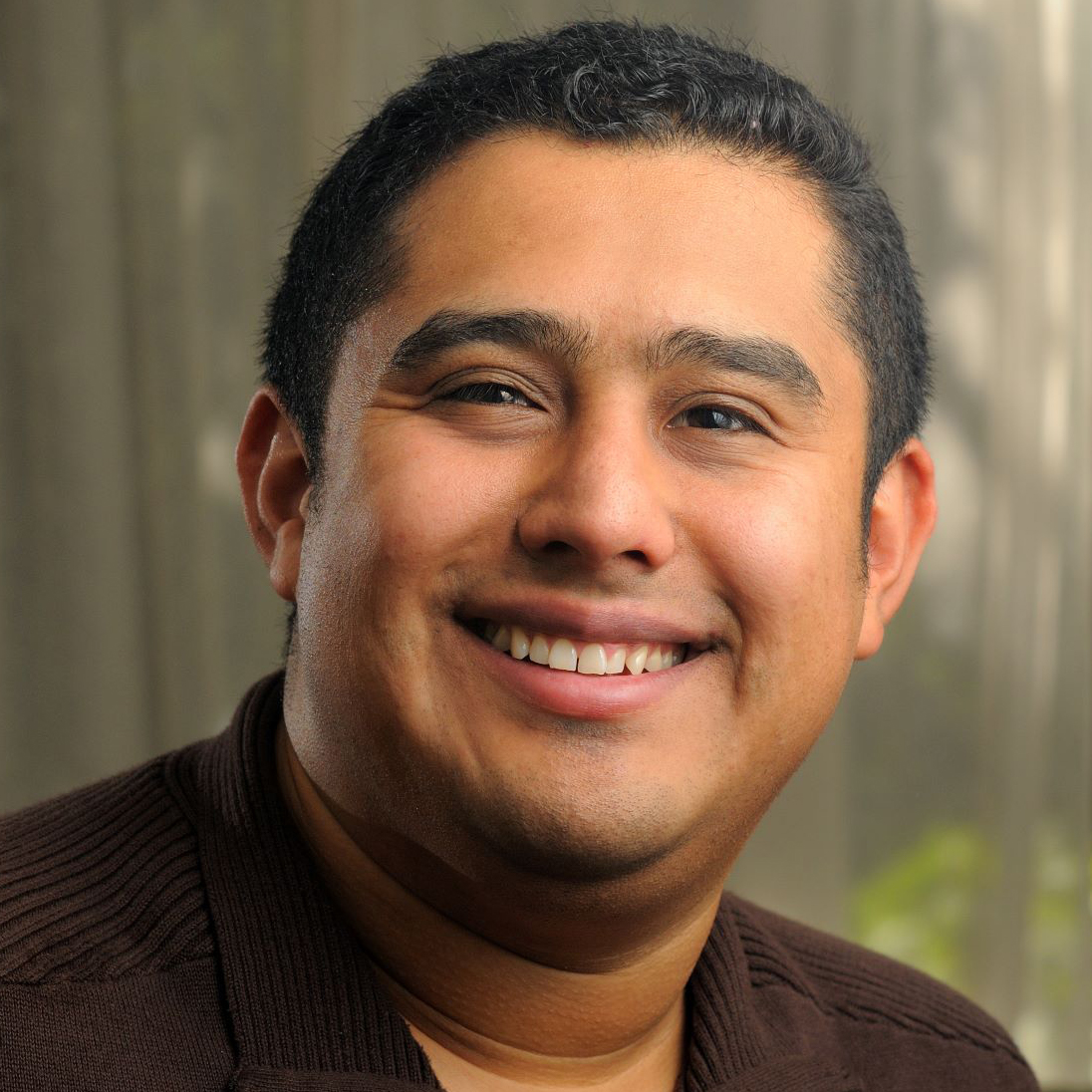 Marcos Chacon Jr.
Personal Counselor and PCC Coordinator
Licensed Marriage and Family Therapist
LMFT 103651
Meetings By Appointment Only
CONTACT INFORMATION:
Email: chaconm@smccd.edu
LANGUAGE(S):
BIOGRAPHY:
Marcos Chacon Jr. is a Licensed and Marriage and Family Therapist. For the past 15 years, Marcos has provided mental health services to youth and families in San Mateo County and Alameda County through his work at different community-based organizations. For the past years 8 years Marcos has worked at San Mateo County Behavioral Health and Recovery Services providing services to justice related youth and their families in both the community and the Youth Services Center including individual and family therapy.
Marcos's clinical interests include trauma treatment, attachment and delivering trauma-informed and culturally respectful mental health services. Marcos is a trainer of the Neurosequential model of Therapeutics created by Dr. Bruce Perry. The Neurosequential model of therapeutics is a developmentally-informed, biologically-respectful approach to working with at-risk youth.
Marcos obtained a Bachelor's Degree in Psychology from San Francisco State University and a Masters in Counseling from California State University East Bay.
Marcos is looking forward to joining the personal counseling staff and being a resource to the students at Canada.
In his free time, Marcos enjoys cooking, playing piano/keyboards, drumming and attending Jazz Concerts. Marcos was born and raised in San Francisco to parents from El Salvador. Marcos speaks both English and Spanish has provided therapy in both languages.
FALL 2022 Work Schedule:
Monday :10am-5pm (in-person)
Tuesday: 10am-5pm (in-person)
Wednesday: 9am-5pm (in-person)
Thursday: 9am-5pm (in-person)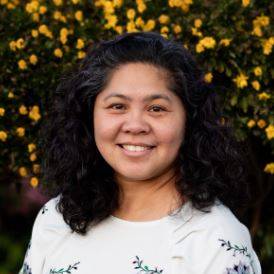 Hedwig de Ocampo
Personal Counselor
Licensed Marriage and Family Therapist
LMFT 46182
Meetings By Appointment Only
CONTACT INFORMATION:
Email: decampoh@smcc.dedu
LANGUAGE(S):
BIOGRAPHY:
Hedwig de Ocampo, ( She/ her/ sa kanya)
Hedwig de Ocampo is a licensed Marriage and Family Therapist specializing in Expressive Art from John F. Kennedy. Hedwig then continued to procure her Pupil Personnel Services Certification at San Jose State University. For the past 20 years, Hedwig has provided mental health services to 0-5 and parents, children, youth, and youth transition to adults, adults, and families throughout California from school-based, community-based, home visits and clinics.
Hedwig's clinical training and experiences have taught her how to embrace the importance of cultural humility, relationships, and connection. Her work with children, families, and adults who've struggled with depression, anxiety, developmental issues/challenges, transitions, losses, daily stressors, regulatory issues, sensory issues, learning differences, behavioral challenges, and special needs continues to have an openness and humility to work with many diverse populations.
"When we are presented with challenging transitions like work, school, relationships, parenting, identity, and loss in every phase of life. These experiences may create a feeling of stuckness, depression, anxiety, and fear. It's not easy to manage these transitions; sometimes we need some support to regulate and relation. "
Hedwig's therapeutic approach is eclectic from Humanistic, reflective listening, mindfulness, practical coaching, coping skills, directive, DBT, CBT, attachment, behavioral, narrative, play therapy, expressive art, and movement.
Hedwig is an alumnus of Canada College and is excited to join to Canada College Personal Counseling Team to assist the students in their journey.
In her free time, Hedwig enjoys spending time with her three children, husband, family, and friends, dancing, and exploring new places. Spending quality time with her elder parents she continues to practice her native culture at home
FALL 2022 Work Schedule:
Monday: 9am to 10am and 12:30pm to 4pm (in person)
Tuesday: 5:30pm to 8pm (virtual)
Fridays: 5pm to 7:30pm (virtual)
Personal Counselor Trainees
---
Jorge Vidarte
Personal Counselor Trainee
Meetings By Appointment Only
CONTACT INFORMATION:
Email: vidartej@smccd.edu
LANGUAGE(S):
BIOGRAPHY:
I am Jorge Vidarte. I am currently an MFT trainee at Personal Counseling Center. I have a vast experience working with youth, adults and immigrants providing case management and counseling.
I have been working in the field of social service and mental health for the last 16 years in the USA and Canada.
My clinical interest is to work with youth, families and adults and using a holistic and eclectic approach to help them handle their problems. I obtained my B.A in Psychology from Garcilazo University in Lima, Peru and I am currently completing my training to become a family therapist from Notre Dame de Namur University.
I am fluent in English and Spanish.
In my free time I like to spend time with family and friends, traveling, watching movies, listening music and dance.
Fall 2022 Work Schedule:
Tuesdays: 11am - 5pm
Thursdays: 9am - 3pm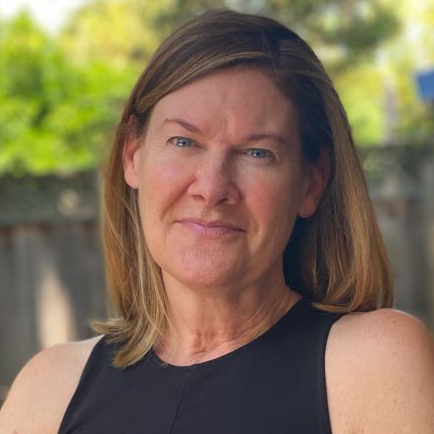 Stephanie Weiss
Personal Counselor Trainee
Meetings By Appointment Only
CONTACT INFORMATION:
Email: weisss@smccd.edu
LANGUAGE(S):
BIOGRAPHY:
Hello Cañada! I'm

Stephanie

, a PCC trainee working towards my Professional Clinical Counseling license. I have a slightly unusual background for counseling -- I received an economics degree and an MBA from Stanford and, since then, I've held various jobs in both the nonprofit and for-profit sectors, raised a family, coached softball, and tutored at Eastside College Prep, a local school for students who will be the first generation in their families to attend college. I like to go for walks and listen to my teens' Spotify playlists, and I'm very happy to be working here!
Fall 2022 Work Schedule:
Tuesdays: 12pm - 4pm (virtual)
Wednesdays: 8:30am - 3pm (in person)
Thursdays: 11am - 4pm (virtual)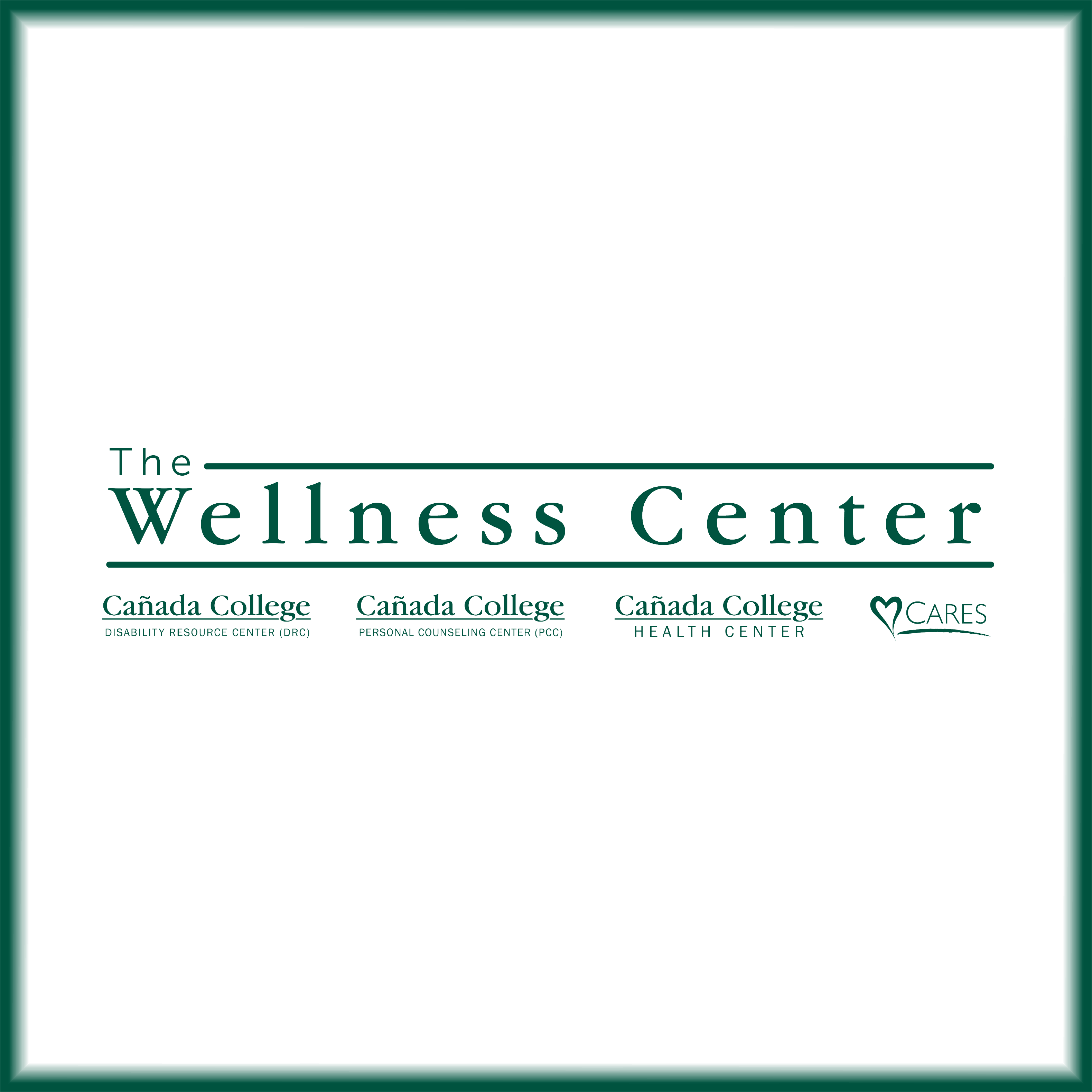 Daneila Larson
Personal Counselor Trainee
Meetings By Appointment Only
CONTACT INFORMATION:
Email: larsond@smccd.edu
LANGUAGE(S):
BIOGRAPHY:
Fall 2022 Work Schedule:
Mondays: 8am to 4pm (in-person)
Wednesdays: 8am to 12pm (in-person)
Thursdays: 8am to 12pm (virtual)