Welcome from the President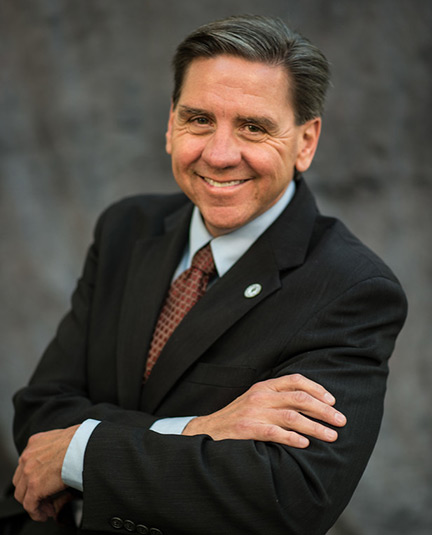 Welcome to Cañada College! For nearly half a century, Cañada has provided enriching and life-changing educational opportunities for residents of the San Francisco Bay Area. With support and guidance from award-winning faculty and staff, students can pursue degrees that serve as transfer gateways to four-year colleges and universities, or they can work on certificates that provide direct career training.
For only $46 per unit, Cañada College offers hundreds of day, evening, and weekend courses in more than 40 quality instructional programs. Along with its outstanding programs in the Sciences, Business, Digital Arts, Medical Assisting, the Liberal Arts, and technical training, the College also provides extensive basic skills training and has innovative student support services in counseling, orientation, certificate and degree planning, transfer assistance, and tutoring. Our STEM Center is a leading resource of its kind in the region, and supports students pursuing their education in the study of Science, Technology, Engineering, and Math.
Home to numerous clubs, student organizations, and inter-collegiate athletic teams for men and women, Cañada College provides a comprehensive college experience for both new and returning students. And, if you're ultimately seeking a Bachelor's Degree, Cañada offers unique opportunities through our University Center that allow students to pursue their education with a variety of universities with the convenience of continuing their upper division course work right here on the college campus.
Financial aid and scholarships are available to many of those attending Cañada. So, whether you dream of completing your degree, transferring to a four-year institution, or preparing for a career, your future begins at Cañada College.
Lawrence G. Buckley, Ph.D.