Overview
Every five years, Cañada College updates its Educational Master Plan as part of a comprehensive process that includes:
Evaluating student success metrics
Reviewing the College's implementation of the last Educational Master Plan and relevant annual strategic plans
Undergoing an inclusive, transparent review and update of the College's strategic goals and initiatives
Reviewing and updating, if need be, the College mission statement
Each of the steps in this process is led by the College's Planning and Budgeting Council (PBC) or ad hoc committees or task forces it creates for this purpose. The Office of Planning, Research, and Institutional Effectiveness (PRIE) provides staff support for this process. The College's current Educational Master Plan and related information can be found in the links to the left.
The College's current Educational Master Plan is here: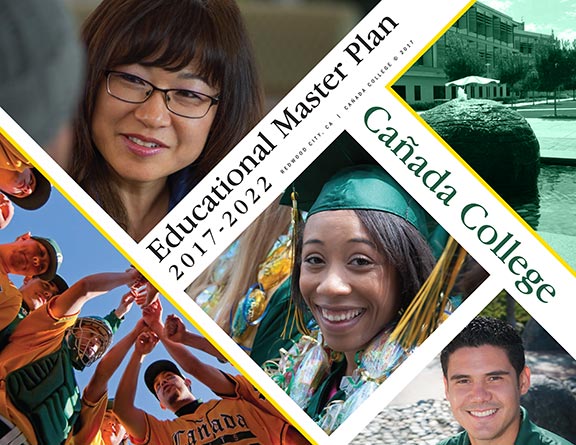 Cañada
Cañada