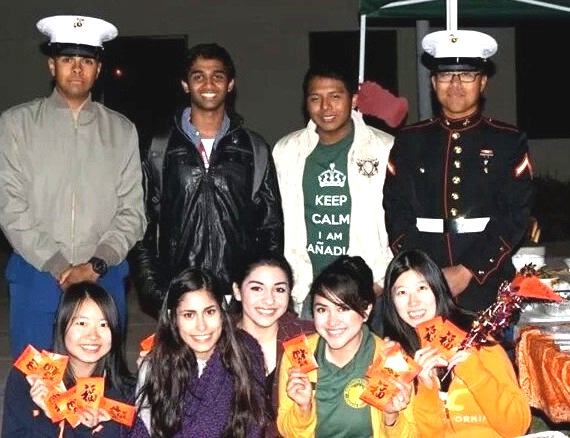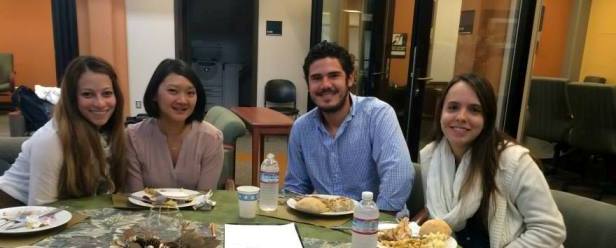 Resources
EMPLOYMENT OPPORTUNITIES
International students interested in working in the U.S. should attend the Employment Workshop for International Students offered in the first week of February and September. The Career Center at Cañada College also offers workshops throughout the semester on how to create a resume and cover letter and tips on interviewing.
On-Campus Employment: Students may work on campus up to 20 hours per week. The employment will be contingent upon job availability on campus. Students must have a social security number (SSN) to work on-campus.
Off-campus Employment: Students on F-1 student status are not eligible to work off-campus without employment authorization. After completing two semesters as an F-1 student, students may apply for employment authorization based on enrollment in cooperative education or practicum units within your field of study or based on unforeseen, severe, economic hardship. Students must contact the International Student Center to request employment authorization before starting any work off-campus.
Social Security Number (SSN): Students may apply for a SSN after obtaining an employment offer on campus or employment authorization for off-campus employment. Students must provide an employment offer letter to the International Student Center to obtain an SSN Eligibility Letter to apply for a SSN. Students must take both letters and all immigration documents to a Social Security Administration office to apply for an SSN. After obtaining an SSN, students must provide a copy of their SSN card to their employer.
TAXES
F-1 international students are required to file federal taxes forms. Note: The International Student Center will provide workshops on how to submit tax forms in the spring semester but does not provide any type of tax advise.
Internal Revenue Services (IRS) forms
HOUSING
Cañada College does not offer on-campus housing. Below is a list of housing options and resources. New students should secure housing before arriving in the U.S. and plan to arrive at least two weeks before the start of the semester to attend the New International Student Orientation and to adjust to the surrounding areas.
International Student Placement (ISP) has successfully placed thousands of international students with host families in the San Francisco Bay Area. They place each student in a living situation where they will feel comfortable and secure. ISP host families are personally interviewed in their home, screened and selected for the program. Host homes are located within a reasonable distance to the student's school, typically within a 5-mile radius. Download and complete application form (http://isphomestays.com/college-programs/). Telephone: +1-650-947-8879
Cañada College Housing Board allows students and community members to list available rooms for rent or students seeking roommates. Other housing resources can also be found on the Housing Board that can be found on campus next to the Center for Student Life & Leadership Development in Building 5, Room 354. The Housing Board can also be viewed online or to request to add a listing at: http://canadacollege.edu/studentlife/housing.php.
HEALTH INSURANCE
All international students on F-1 student visa are automatically charged a mandatory $630 health insurance fee each semester. The health insurance coverage is a 12 month plan from January 15-July 31 for the spring semester and August 1-January 14 for the fall semester. Health insurance does not cover dental and vision services but may be purchased for an additional charge. International students with dependents may also purchase additional insurance for spouses or children. For detailed information about health insurance coverage, file a claim form for medical expenses, and how to find a doctor, log onto www.4studenthealth.com/smccd.
FOREIGN TRANSCRIPT EVALUATION
If you would like to receive credit for classes you have taken in your country, you must send your foreign transcripts to any of the foreign credential evaluation service listed below and submit an online transcript evaluation request at www.smccd.edu/transeval.
World Educational Services (WES)
Academic Credential Evaluation Institute (ACEI)
International Education Research Foundation (IERF)
QUICK LINKS
California Community Colleges System