Gallery
Building 9, 1st floor
Gallery Hours:
Mondays & Wednesday: 12noon-3pm
Tuesdays & Thursdays: 9am-1pm
Closed November 26, 2014
Cañada College Art Gallery presents:
Portraits - An Exhibition of Paintings by Donna Cehrs
November 11 through December 11, 2014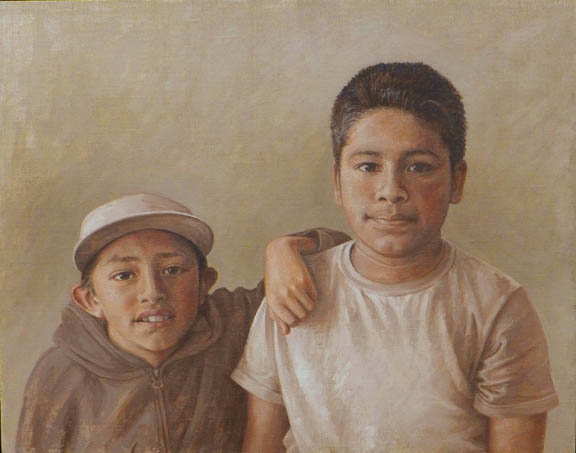 The Cañada College Art Department is proud to present "Portraits - an Exhibition of Paintings by Donna Cehrs" at the College Gallery in Building Nine. The show will run from November 11 until December 11.
Cehrs, who studied art at UC Santa Cruz, is known primarily as a painter of still-life. Her paintings concentrate on an intense scrutiny of her subject, which she paints with a determined realism. The last few years she has turned her attention to painting portraits, primarily of children and young adults. This present show at Cañada College consists of 28 portraits, all painted in oil on linen.
Donna has written about these works:
"The inspiration for my approach come from painting of the Italian (particularly Venetian) Renaissance and Flemish and German art of the 15th and 16th centuries, work I have spent a great deal of time studying in museums."
The Cañada College Art Gallery presents exhibitions to the public, focuses on an interdisciplinary interpretation of art and culture, and serves the public of San Mateo County, the college community, and beyond. Exhibitions and gallery events are free and open to the public.
For more information, call (650) 306-3336.