Gallery
Building 9, 1st floor
Gallery Hours:
Mondays - Thursdays 9am-1pm
Cañada College Art Gallery presents:
SpaceCase: Paintings by Jessica Eastburn
through April 17, 2014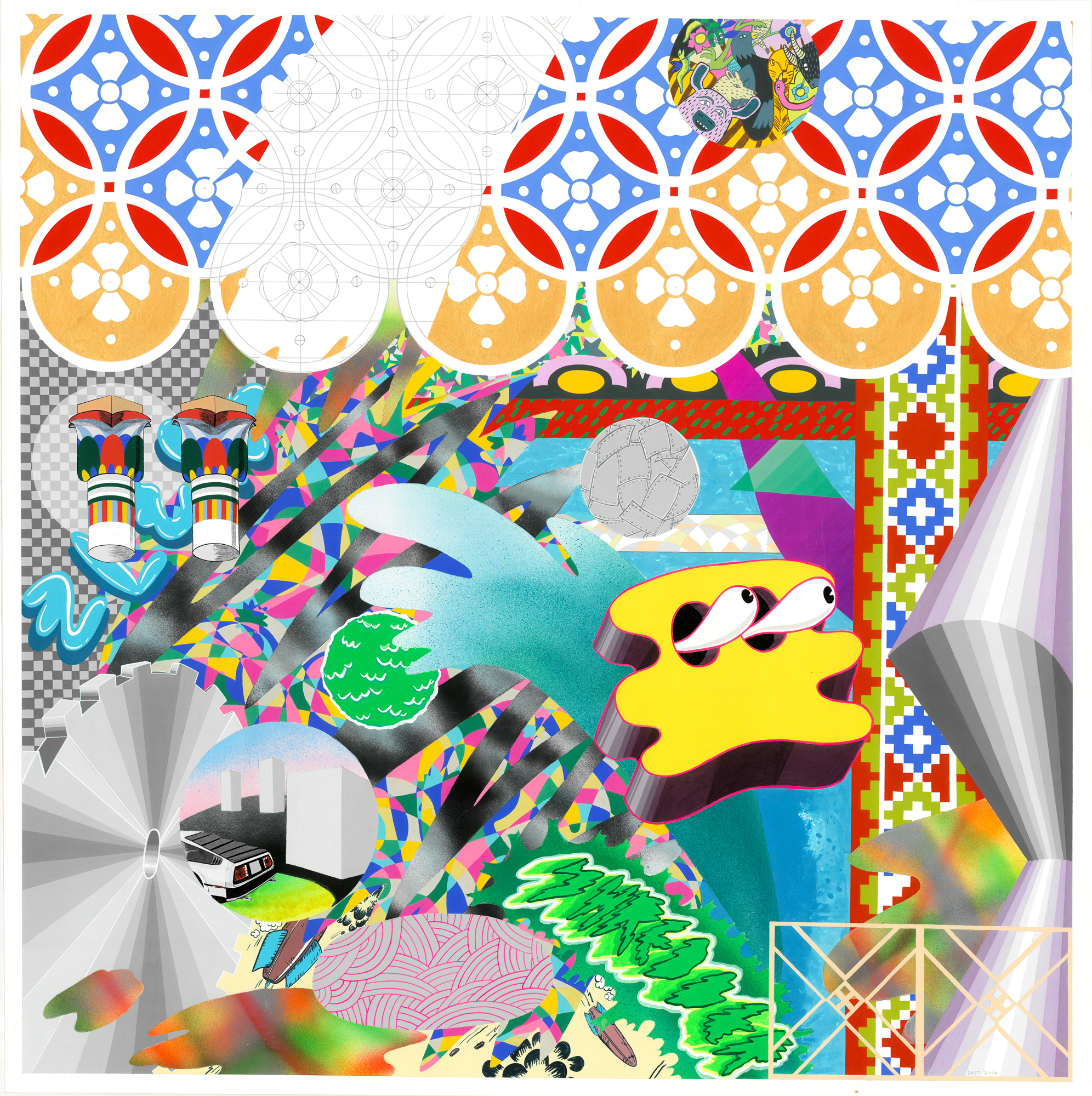 The Cañada College Art Gallery presents "SpaceCase," a series of paintings by Bay Area artist Jessica Eastburn. The exhibition runs Mondays through Thursdays, from 9 am to 2 pm, through April 17.
Using gouache (an opaque watercolor), cel-vinyl (for inking cartoons), airbrush, spray paint, a ruler and a compass, Eastburn incorporates these traditional manual techniques into drawings that resemble highly-digitalized artworks.
In choosing these materials and techniques, Eastburn's work harkens back to the pre-digital era when an artists's work was all done by a skillful hand using pen and paint. Eastburn's paintings are so convincingly done to reflect a digitally-produced work that the viewer isn't aware of the process until the piece is inspected up-close.
Ironically, according to Eastburn, her hand-made works "mimic the overload experienced by the contemporary digital world, by illustrating liminal, arbitrary, and incongruous information, which takes the form of swatches and snippets of patterns and motifs, and layers of pop culture iconography that all overlap and overshadow one another to create a sort of pastiche."
More information about the artist can be found at
http://www.jessicaeastburn.com
.
The Cañada College Art Gallery presents exhibitions to the public, focuses on an interdisciplinary interpretation of art and culture, and serves the public of San Mateo County, the college community, and beyond. Exhibitions and gallery events are free and open to the public.
For more information, call (650) 306-3336.