2016 Inductees
The Athletic Department is proud to announce the Inductees for the 2016 Hall of Fame Class:
1971 Men's Baseball Team
The standard for all Cañada College Athletic teams. The 1971 Baseball Team topped a remarkable season by capturing Cañada Baseball's first State Championship. Led by Hall of Fame Coach Lyman Ashley and his dedicated staff, the team returned their starting outfield and one starting pitcher for the 1971 season. With an outstanding group of freshman recruits, Cañada got off to a great start, with a 7-1 preseason record and two tournament trophies. At the time, the team competed in what was called the Camino Norte Conference, which did not start off well for the Colts after going 3-8. The team then went on a 7-game winning streak only to blow a ninth-inning lead against host Santa Rosa JC to lose 9-8. The deciding game was one week later against the same Santa Rosa team with the Colts winning 18-4, and the Conference Title with a record of 15-6. That very strategic lose propelled them to go undefeated the rest of the way, winning the Northern California Playoffs and the State Championship. In Round One of the Nor-Cal brackets, they defeated College of the Redwoods 10-2, Alan Hancock College in Round Two 6-3, and College of San Mateo in Round Three 8-4 and 13-4. Advancing to the State Championship Series versus Los Angeles City College, the Colts continued their dominance against. They won the first game 6-1 and the second game of a best of 3-game series, 5-3 clinching the title. This achievement was against an LACC team rostered with two 1st Team All-Americans and two 2nd Team All-Americans. Not to be outshined, it was the Colts who were victorious with three 1st Team All-American award winners. The team finished with a 29-9 record, having won 18 of their last 19 games and the State Championship. Cañada had two pitchers combine for 23 of the Colts 29 wins. The team completed the season with a batting average of .322. It was a wonderful way for the sophomores to end their Cañada careers after starting the 1970 season and losing the first game, 18-2 and committing 13 errors.
Joe Cabrera - Men's Golf
One of the great Golf players from Cañada's elite program, Joe came to the Cañada program from San Francisco's Lincoln High School in 1984. As a high school standout in Golf and Ice Hockey, Joe transferred to Cañada where he became a member of the Men's Golf Team from 1986-1988. Leaving his mark on the program, Joe's accomplishments include the Coast Conference Medalist Award in the 1987-1988 season, placing first in the 1988 Northern California Junior College Championship, placing second in the 1988 State Championship, and earning the Men's Golf Team State Championship in 1988. He then accepted a full-scholarship to the University of Nevada Reno Men's Golf Team where he continued his success and accomplished consecutive Division I NCAA Championships in the 1990 and 1991 season. In 1993, Joe earned the right to call himself San Francisco City's Golf Champion and enjoyed a professional career from 1993-1998. His pro career is highlighted by participating in the Canadian Tour, Hooter's tour, Tommy Armour tour, and Nike Tour Events. Joe received his BA in Criminal Justice with a concentration in Human Behavior and a Minor in Japanese and Business.
Ray Cocco - Men's Baseball
Ray's decorated career began locally at Sequioa High School where he is already a Hall of Fame Member for his accomplishments in Baseball and Basketball. At Cañada, Ray was not only a member of the dominant 1971 Men's Baseball Team that earned a State Championship, Ray was also awarded the 1971 All State-Selection Award, All Nor-Cal Award, and Most Valuable Player of the State Tournament Award. Following his career at Cañada, Ray transferred to San Diego State where he was a member of the Men's Baseball program. It wasn't long until he made an impact and in 1974, Ray was named 2nd Team All-Pacific Coast Athletic Association Conference. Ray was drafted as a second basemen by the San Francisco Giants with the number 17 pick in the 18th round in1970.
Kevin Jordan - Men's Baseball
Truly exemplifying what a Cañada Colt is all about, Kevin Jordan's athletic accomplishments span across the high school, collegiate, and professional level. Having graduated from Lowell High School in 1987, Kevin earned back to back San Francisco Academic Athletic Association's City Championships and San Francisco's Most Valuable Player in 1987. At Cañada, Kevin played Baseball for Hall of Fame and current Athletic Director Coach Mike Garcia. In 1989, Kevin arguably went on the best run an athlete can have: 1st Team All-Coast Conference Award playing 2nd Base, Coast Conference Championship, Cañada Team MVP, and All-American. After his tenure at Cañada, Kevin was drafted in the 10th round by the Los Angeles Dodgers. However, he deferred this option and accepted a full scholarship to the University of Nebraska. The choice made sense: Kevin earned 1st Team Big-8 Conference and 3rd Team All-American before begin drafted again, this time by the New York Yankees in the 20th Round of the 1990 draft. Kevin enjoyed a 16 year career of professional baseball, seven in the Major League with the Philadelphia Phillies, where he is still placed among the Top 5 All-Time in Pinch-Hits and Pinch-Hit Home Runs. Kevin is currently the hitting coach for Team Australia.
Justin Love - Men's Basketball
A San Francisco native, Justin's stellar Basketball career began at Sacred Heart Cathedral before arriving at Cañada. With two seasons under Cañada Hall of Fame Coach Mike Legarza, Justin was named the 1998 Most Valuable Player of the Coast Conference and California Player of the Year, all while making a trip to the Final Four. Love went onto accepting a full scholarship to St. Louis University where he is statistically among the top 10 in both season and career averages. Justin holds the 5th spot all-time for season total points with 602 and 3-pt field goals made in a game with 7. For his career at St. Louis, Justin has the eighth highest-scoring average of 16.3 ppg, fourth in 3-pt field goal percentage at .406, and eighth in free throw percentage at .806. With these averages, it is no wonder why St. Louis was able to capture the 2000 Conference-USA Championship, as he lead the team to four straight victories in four days to what is still remembered as the "Miracle in Memphis". Justin was named Conference-USA All-Conference First-Team, Conference-USA All-Tournament Team, and Conference-USA's Tournament Most Valuable Player, having scored the most points and 3-points ever in the tournament. Following his collegiate career, Justin declared for the 2000 NBA Draft, signing with the Phoenix Suns. After becoming a free agent, Justin's professional career spans 14 season, playing across the world in China's Beijing Aoshen and Beijing Olympians, Latvia's BC Ventspil as a National Champion and All-Star, and Germany's EnBW Ludwigsburg as an All-Star, and most recently BC Odessa in the Superleague. Justin holds his BA in Communications Disorders and his Master's in Education. He currently resides in Illinois as a teacher at Belleville West High School.
Scott McBain - Men's Soccer
Former San Carlos High School Class of '73 Student Athlete of the Year, Scott McBain joined the 1973-74 Cañada Men's Soccer Team at the request of Hall of Fame Soccer Coach, Sil Vial. During his time at Cañada, Scott won All-Conference status, all Nor-Cal 1st Team, and the All-America Team in 1974. After Cañada, Scott transferred to University of California, Berkley as a Scholar Athlete where eventually graduated from San Francisco State University as an All-American and esteemed scholar athlete with a BA in Physical Education and Business. Scott continued to play Club Soccer after college; in the spirit of giving back to his community, Scott coached soccer at various schools and clubs for nearly 30 years. Although Soccer has been an integral part of Scott's life, he's been exceedingly successful both in business and in his personal life. Scott owns one of the most successful piano retail businesses in the country, A McBain-Carnes Piano Company. Scott can be found in Gilroy with his family, where he is currently building his dream horse-ranch and home.
Dick Metz - Men's Tennis
In 1978, Dick Metz led Cañada Men's Tennis to a State Championship. Dick won the Nor-Cal Singles State Championship, State Singles Championship, and State Doubles Championship as a Colt. After a breakout year, the All-American was awarded a full scholarship to University of California, Los Angeles. He graduated UCLA in 1980 with an astonishing undefeated record as Team National Champion, and Doubles All-American. Knowing that Tennis was central to his life, Dick pursued a career in coaching. Dick coached Mary Jo Fernandez and Patty Fendick to the Australian Open Doubles Championships and multiple Virginia Slam Titles. Dick coached several professional athletes resulting in his players being ranked Top 20 in Singles and Top 2 in Doubles in world rankings.
Ron Scott - Men's Baseball
In two short years as a member of the Cañada Men's Baseball team, Ron was the Team Captain and Most Valuable Player, and All-Conference Catcher for the 1972-73 season. This was not Ron's first taste of athletic success; at Woodside High, he achieved All-League honors in both football and baseball. Both of these successes were indications of what was to come. After completing two years at Cañada, Ron was awarded an athletic scholarship to the University of Miami, Florida where he became 3rd Team All American, and National Champion Runner-Up. Remarkably, Ron has continued to collect trophies and accolades as Fresno City College's Head Baseball Coach. In a career spanning from 1989 to present, Ron has collected 20 Conference Titles, 8 Final-Four appearances, and one State Championship in 1992. Under Ron's helm of leadership, FCC has had 26 consecutive years in post season playoffs, 26 consecutive years finishing 3rd or better in conference standings, and 22 consecutive years of 25 of more wins. Currently coaching today, Ron is ranked 3rd All-Time in the California Community College Baseball Coaches Career Wins win-loss-tie record of 900-329-3. Ron is also the winningest coach in Nor-Cal history.
Jeanne Stalker - Colts' Administrative Achievement Award
Jeanne's commitment to athletics started just down the road in South San Francisco growing up a San Francisco Giants, 49ers and Warriors fan and has continued throughout her life. Throughout her education, she participated in cheerleading, served as the scorekeeper and statistician for the Football, Basketball and Baseball teams, and was the Sports Reporter for the schools' newspaper. From 1988 to 2003, Jeanne contributed to the success of Cañada College Athletics, serving in various roles within the Physical Education and Athletics Department. As the Student-Athlete Eligibility Coordinator, Faculty Contract Coordinator, She was the primary staff for purchasing, coordinating travel arrangements for the athletic teams, and budget oversight. She also coordinated various athletic events including post conference, regional and State championship competitions. Jeanne's leadership and guidance allowed the Athletic Department to operate smoothly, ensuring students were able to achieve their highest potential without barriers. In 2013, Jeanne was named Cañada College Classified Employee of the Year and was honored by the SMCCD Board of Trustees. Jeanne was elected as the California School Employees Association VP for Cañada College numerous times and is still actively serving in that roll representing over 370 classified employees districtwide. Jeanne continues her service and commitment to Cañada through her current role as Program Coordinator for the Student Success and Support Programs as well as a Classified Senate Office, representing Cañada on the Labor Management Council. She has also served on the College Council as well as numerous college committees throughout her 29 years in the San Mateo Community College District. Jeanne's commitment to education and athletics is clear by her dedication to serving others and the continued support she provides to the Cañada Colts. Her love of athletics continues today as she has served as team parent and scorekeeper for her son Anthony's Little League teams, and coordinates and leads several group events each season to attend San Francisco Giants games. Her office is evident of her love for athletics. Jeanne lives in San Mateo with her husband Bill and son Anthony.
Matt Wooldridge - Men's Tennis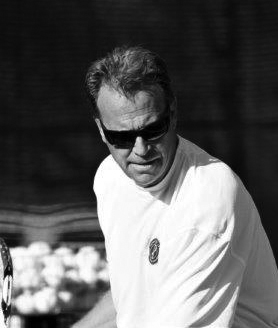 Matt Wooldridge began his illustrious career at Cañada in 1977, where he immediately achieved success as a Tennis phenom. In 1977, Matt was the California State Community College Singles Champion. Matt also led his team to the State Dual Team Championship and State Tournament Championship. After a breakout year he transferred to UC Irvine, where he had continued success playing #1for the Men's Team. While at Irvine, he amassed the PCAA Single and Doubles Championships in 1978 and 1979 and Ojai Open College Division Singles Championship in 1978. His success did not stop there, winning five Doubles Titles on the USTA Satellite Circuit, eventually gaining him an ATP ranking inside the top 180 Tennis players in the world from 1980 through 1985. Matt's passion for Tennis never ended, he is the Director of Tennis as the world's largest golfing complex where he undoubtedly passes on his knowledge and love for the sport to others.
Gary Wratten - Men's Soccer
As a Redwood City native, Gary Wratten, kept the ball rolling close to home. A graduate of Woodside High in 1985, Gary joined the Colts Soccer team in 1990. He led the Coast Conference in scoring with 15 goals and 6 assists, was named First-Team All-Conference, named First-Team All Nor-Cal, was consistently player of the week, and won the All-American Award for his outstanding athletic performance. He was named the number one Community College Soccer Player in California, and won Most Valuable Player of both the Cañada and the Coast Conference. Gary went on to work in the construction field as a Finish Carpenter, and while he has not played soccer for the Colts in a while his example and legend live on.
The Colts' Lifetime Achievement Award
Lamont Quattlebaum - Men's Basketball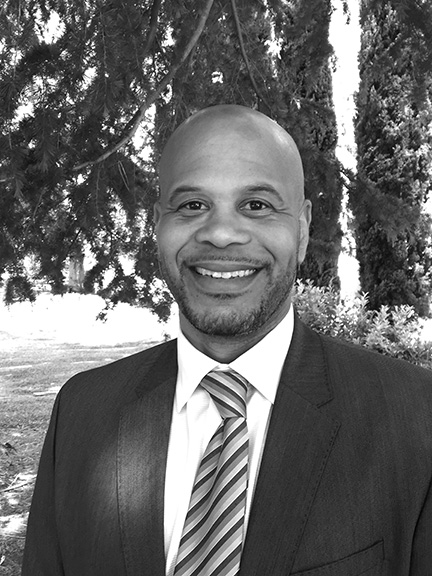 Lamont Quattlebaum is a distinguished member of the Cañada Athletic Community both as a former student athlete and a former Men's Basketball Coach. Before joining the Colts as a player, Lamont won three All-City Titles and League Most Valuable Player at Seward Park High School in New York from 1982-1986. After graduating, he enrolled at Cañada in the Fall of 1987 and joined the Men's Basketball Team where he would eventually become Team Captain. A natural leader with an eye for strategy, Lamont went on to coach several Basketball teams starting with Los Altos High School, leading to Sacred Heart Prep Men's and Women's Basketball, and eventually to Cañada College where he coached the Men's team. Over the years he has accumulated more than 275 wins, one State Championship, one Nor-Cal Title, one Nor-Cal runner-up, and three Central Coast Section Champions, one Central Coast Section runner-up, and Girl's Division IV State Coach of the Year. He has consistently led his teams with distinction and passion, guaranteeing success for both himself and the students that have the opportunity to play for him. Lamont wrapped up a successful career as the Men's Cañada Coach and returned to Sacred Heart Prep where he currently works as the Dean of Students.