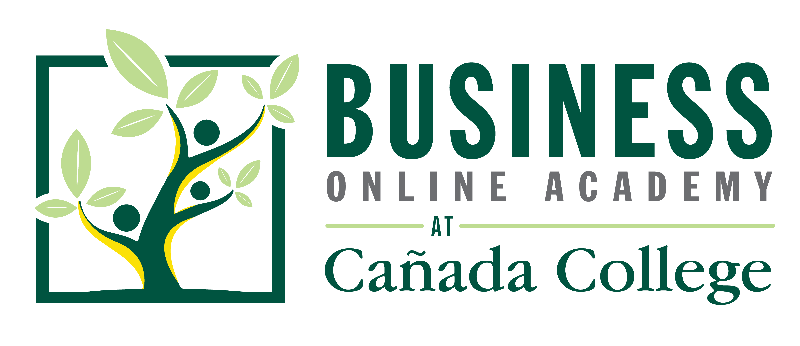 About the Academy
The Business Online Academy is an entirely online education program with multiple enrollment sessions throughout the year. Students are able to complete the part-time program, and earn a certificate in Business Administration, with all CSU transferable credits, in as little as 12 months.
Accelerated certificates are designed to provide working students, or students with families, the opportunity to focus on one class at a time in an online accelerated format. Classes are offered in either an 8-week or 6-week format instead of the usual 18-week semester format.
This certificate is offered in an accelerated online format:
Flexibility for Your Schedule
All classes are offered online in Canvas with no required in-person meetings. The Business Online Academy provides added flexibility for students are unable to attend on campus.
Students can access classes online via a web-browser as well as on-the-go via the free Canvas phone app. A few courses may require specific log-in times for certain activities, but most coursework can be completed whenever you'd like, as long as it is submitted by the appropriate due date. The Online Business Academy is offered wherever you are, 100% online.
Acceptance into the Business Online Academy requires a separate application.
Business Online Academy Application
Business Online Academy Schedule:
Fall:
Spring:
Summer:
All courses that are part of the Business Online Academy can be taken in different modalities throughout the year.
Student Support
You'll work with a support staff dedicated to your education. Program faculty and counselors will assist you every step of the way to answer any questions, help prioritize responsibilities, and excel as an online student. We look forward to seeing you here!