President's Biography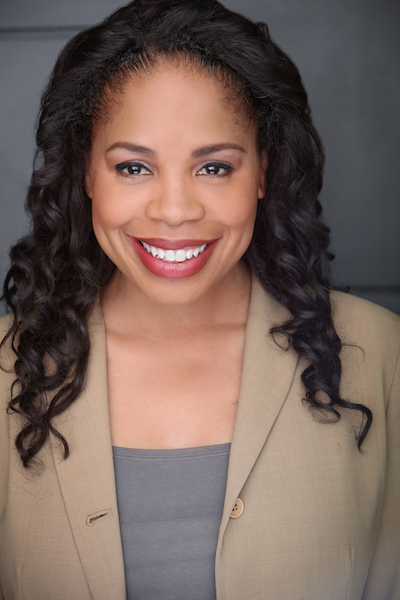 JAMILLAH MOORE
Dr. Jamillah Moore is President of Cañada College, an award-winning institution located in the heart of the Silicon Valley. She was appointed to the position in June of 2016 by the San Mateo County Community College District (SMCCCD) Board of Trustees. She comes to Cañada College after working at SMCCCD where she served as the Vice Chancellor for Educational Services and Planning for the 2015-2016 academic year.
Educational Background
A native Californian, President Moore holds a two degrees from California State University, Sacramento- a Bachelor of Arts in Communication and a Masters in Intercultural Communication and Public Policy. Dr. Moore also earned a Doctorate from the University of San Francisco in International and Multicultural Education.
Professional Experience
Dr. Moore's background also includes teaching and research in the area of educational access and equity with a primary focus on student success for minority and low-income students. She has consulted on education policy issues with college systems and policymaking organizations in California and Washington, DC. She has testified in front of local governments and the state legislature. As a former California State Senate Fellow, legislative staffer and consultant to the Senate Select Committee on Higher Education Admissions and Outreach. Dr. Moore has written policy as well as advocated and fundraised on behalf of California students. She was a member of the policy team that advocated for admission in the local context for the University of California. With an educational career spanning more than 25 years, Dr. Jamillah Moore has become known for her passion on educational excellence, commitment to students, strategic leadership, and tackling difficult issues. President Moore has a reputation for leveraging collaborative partnerships with public and private organizations, enabling students, faculty and staff to cross institutional boundaries and engage in innovative instruction to ensure student success.
Dr. Moore has overseen key priorities for Cañada College. Some of the priorities include:
The development of the College's Strategic Plan and Educational Master Plan
Reaffirmation of the College's accreditation with ACCJC
The establishment of Guided Pathways, Strategic Enrollment Management Plan; Student Equity & Achievement Plan
Strong Workforce goals and the State Chancellor's Vision for Success has become part of the college culture
Implementation of the facilities master plan that allowed the College to open a 50,000 square foot Science & Technology Building
Prior to Dr. Jamillah Moore's appointment she was the Vice-Chancellor of Educational Services and Planning at the San Mateo County Community College District. Dr. Moore has also served as:
Chancellor of the Ventura County Community College District
President of Los Angeles City College
Interim Superintendent President of Compton Community College
Senior Vice Chancellor for Governmental and External Relations for the California Community College Chancellor's Office
In addition, Dr. Moore has served as an adjunct faculty member for the School of Education at Cal Lutheran University, University of Southern California, and California State University, Sacramento. She also taught in Communication Studies at California State University, Sacramento. She spent a decade as a legislative staffer and policy analyst in the California State Senate. She is also a former Director of Governmental Relations for the Los Angeles County Office of Education.
Dr. Moore combines innovation, research, and effective management with a commitment to transparency, respect for faculty and staff, and a compassionate dedication to students. She supports participatory governance decision-making, with a personal obligation to support students' achieving their personal, academic, and career goals.
As an active civic leader, Dr. Jamillah Moore serves on the Board of Directors for the Redwood City Chamber of Commerce, Parents Institute for Quality Education (PIQE). She is an appointed member of the California Student Aid Commission. She also serves as a member of the Redwood City Rotary Club, the Trusteeship, American Association of Community Colleges, Lakin Institute for Mentored Leadership, Western Region Council of Black American Affairs, National Council on Black American Affairs, and Educating Young Minds.
Dr. Moore has published articles, book chapters and other publications, and her work has appeared in Psychology Today and Diverse Issues in Higher Education. In addition, Dr. Moore is the author of Race and College Admission: A Case for Affirmative Action. Dr. Moore is also the recipient of the 2014 California State University, Channel Islands African American in Higher Education Achievement Award and the 2018 National Coalition Of 100 Black Women Educator of the Year Award.