Gallery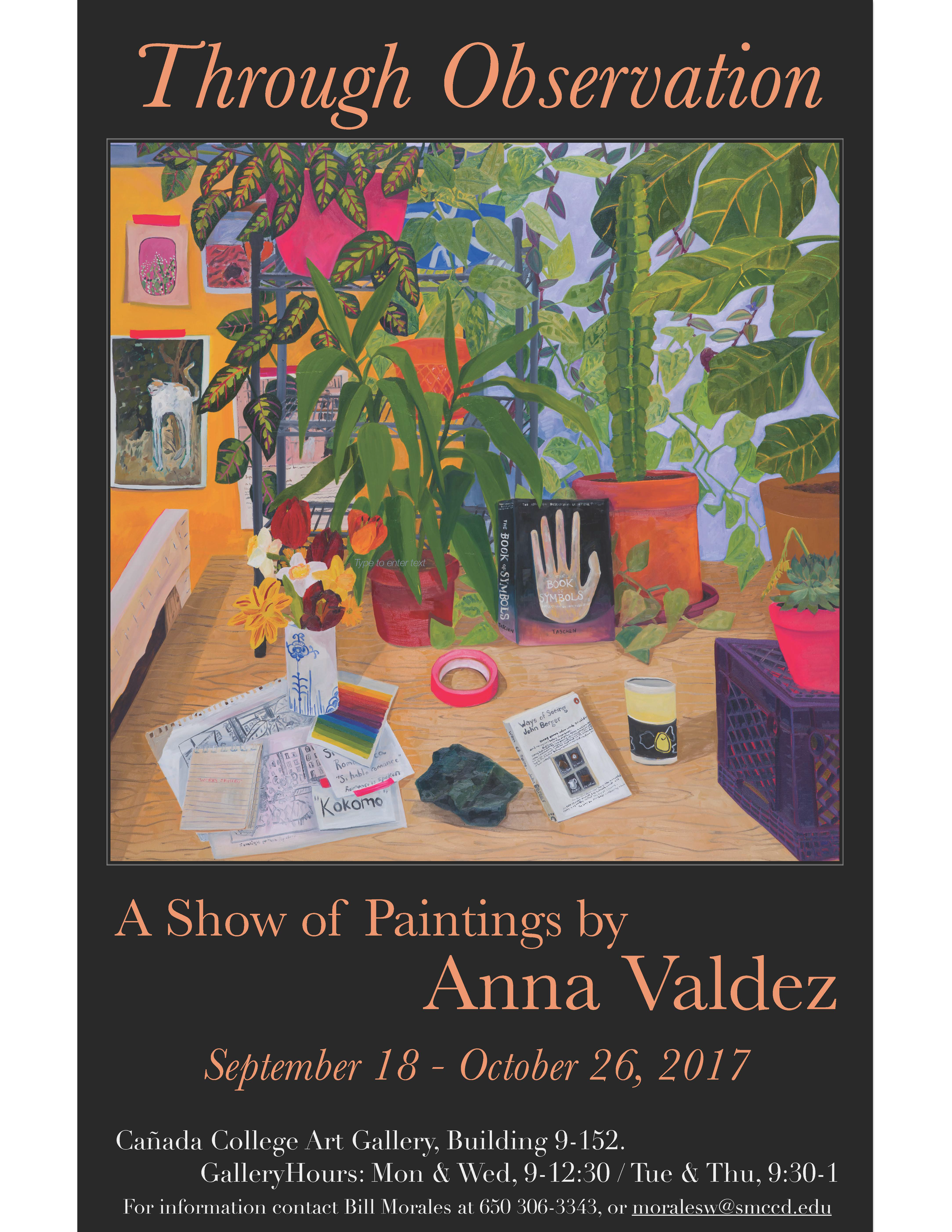 Anna Valdez
Through Observation - An exhibition of Paintings
September 18 - October 26
Cañada College Art Gallery
The Cañada College Art Department is presenting "Through Observation", an exhibition of painting by the Bay Area artist Anna Valdez. The exhibition runs from September 18 - October 26 in the Canada Art Gallery, Building 9, room 152.
Valdez is showing nine still lifes, all completed in the last two years. Painted in a manner that at times may appear simple, these works are beautiful orchestrations of objects and spaces in her studio, featuring her collection of plants, books, fabric, and works of art. The large scale of some of the paintings, up to six feet across, can bring the viewers into that world of the studio. The familiarity of the objects combines with vibrant color, a freshness of paint application, and a feel for abstraction create a wonderful dual reality.
"I am always thinking about composition and how objects in my work are in relationship to each other. I reference my immediate environment because I exist within that space and thus it contains collected thoughts, experiences and memories. By collaging those ideas in to a composition, each painting serves as documentation to that specific moment in time."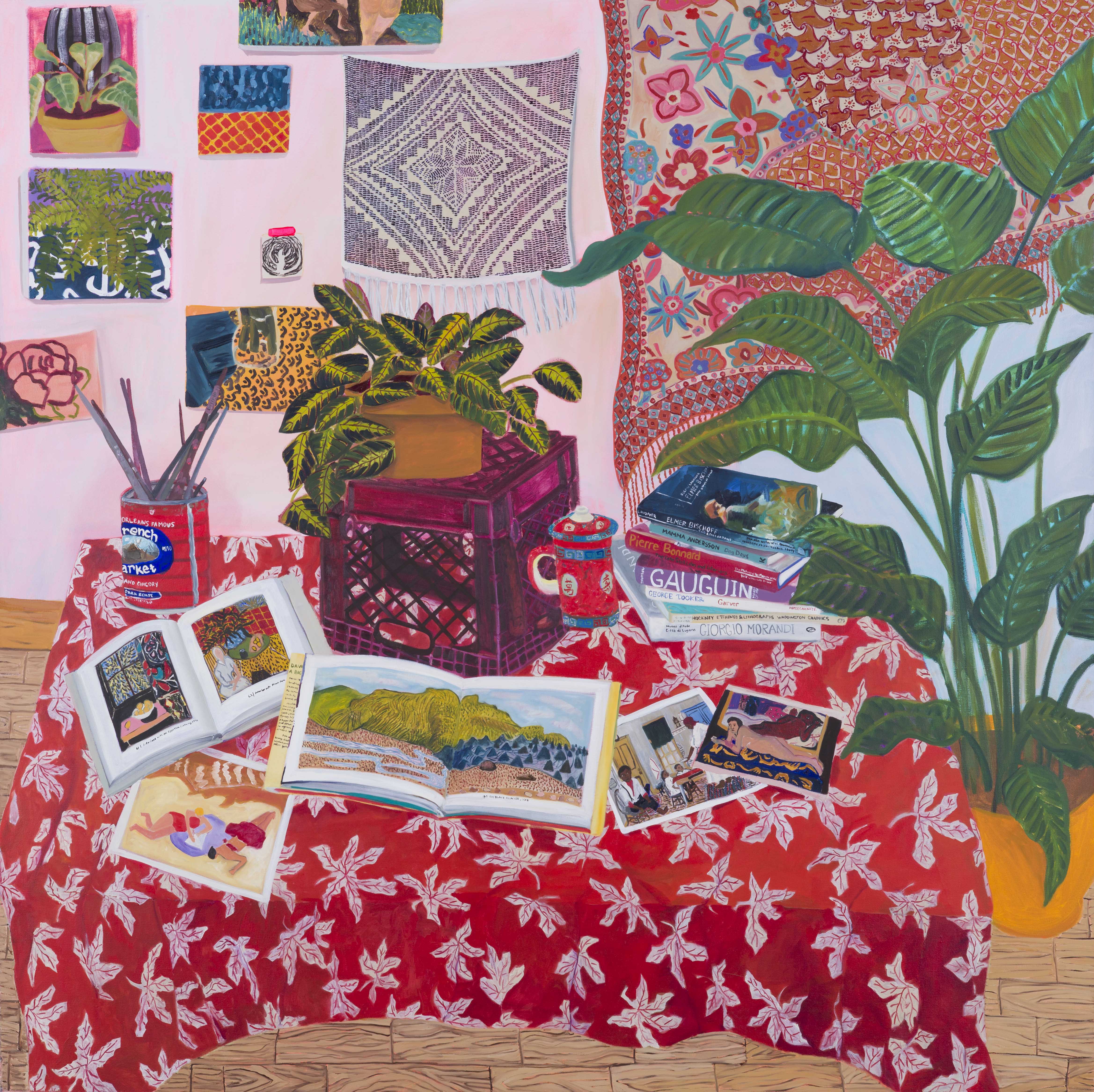 The Cañada College Art Gallery is open Mon & Wed, 9-12:30, and on Tuesdays and Thursdays, 9-1. For more information contact Bill Morales; 306-3343, moralesw@smccd.edu.