Gallery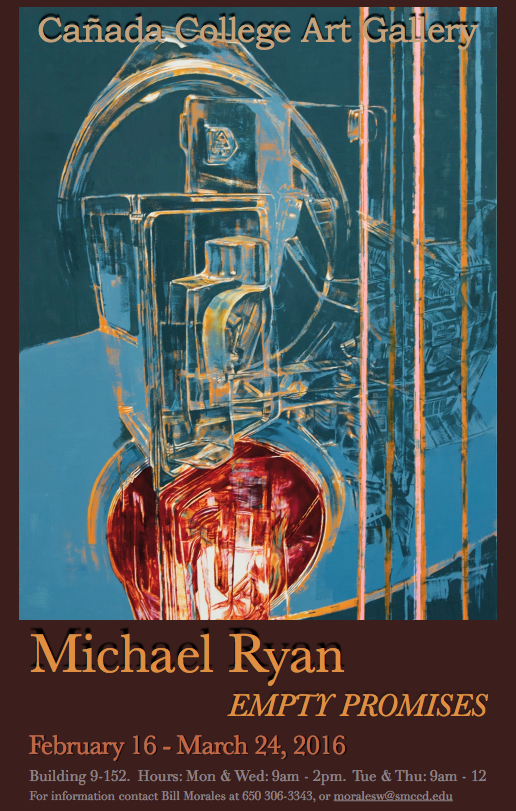 Reception for the Artist
Monday , March 21, 6 - 8pm
MICHAEL J. RYAN
"
EMPTY PROMISES"
An Exhibition of Paintings at the
Cañada College Art Gallery
February 16 - March 24
On Monday, March 21, from 6 - 8pm, there will be a reception for the artist Michael J. Ryan, in conjunction with the present exhibition, "EMPTY PROMISES". The gallery is located on the ground floor of Building Nine, rm. 9-152. All are welcome to join us for refreshments, music, and conversation.
The present exhibition consists of nine oil paintings representing plastic packaging that at times can be seen as both eerie and beautiful. The artist thus takes this mundane symbol of our throw-away consumerist culture, and causes the viewer to see the beauty in these forms.
Regular visiting hours are Monday & Wednesday, 9am - 2pm, and Tuesday & Thursday, 9am - 12 noon.
For more information about this art show, you can contact me, Bill Morales, at moralesw@smccd.edu, 650 306-3343.