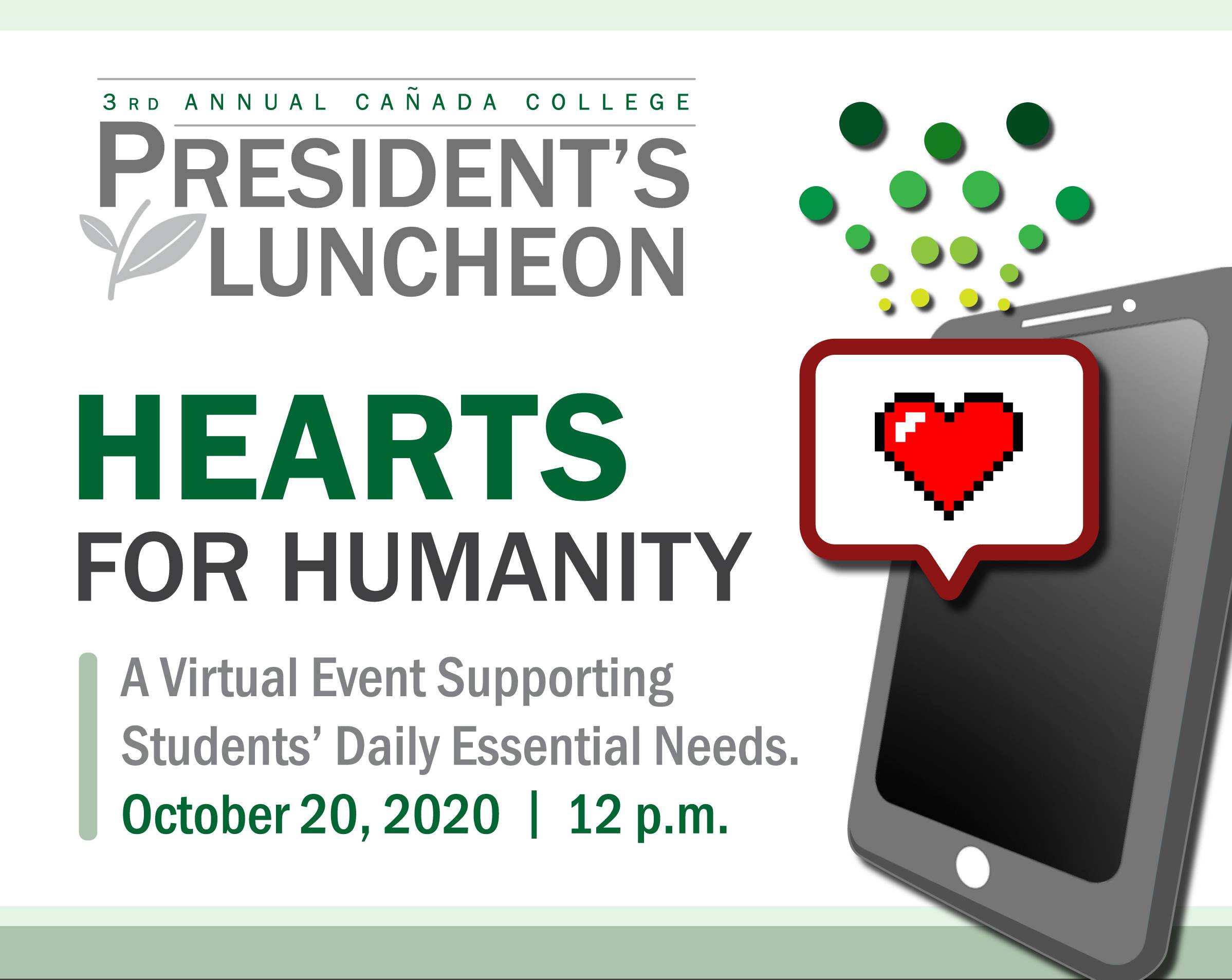 Thank you for your ongoing support of Cañada College and our annual President's Luncheon. As a college, we have continued to serve our students and have found that student needs have been significantly exacerbated by the COVID-19 crisis. As a result, our donors and sponsors are more important than ever. If there was ever a time for us to mobilize as a community- it is now.
The Third Annual President's Luncheon will be held, virtually, on Tuesday, October 20, 2020 at 12 p.m. Even if you are unable to attend, we hope your organization can support our students with their basic needs.
Please know that your support will contribute to the Cañada College Scholarship Fund for student's daily basic needs such as groceries, food vouchers, Chromebooks and hot spots. Thank you for your consideration and we look forward to seeing you, virtually, at our President's Luncheon on October 20!
Support Students' Daily Essential Needs
Event Sponsors