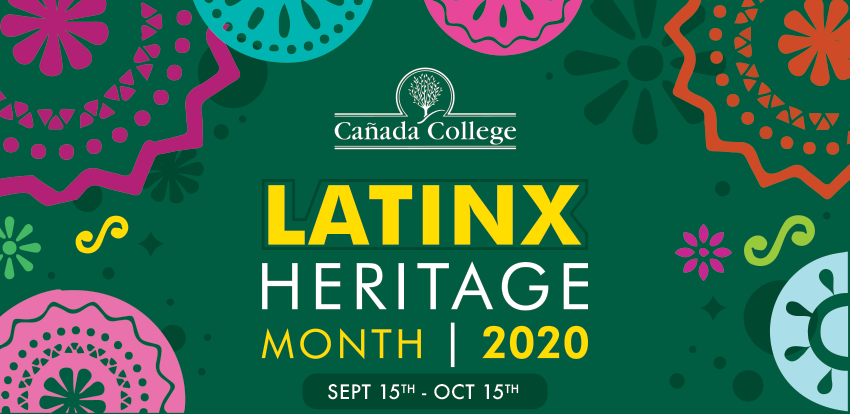 Cañada College celebrates Latinx Heritage Month by creating a virtual space of inclusion that transcends diversity and explores our intersectional identities. Below is a poster filled with workshops and events for our students, campus community and the broader Redwood City community to amplify Latinx voices and identities, as well as creating space to come together. Click the video below to view past Latinx Heritage Months events. We look forward to collaborating and celebrating Latinx Heritage Month!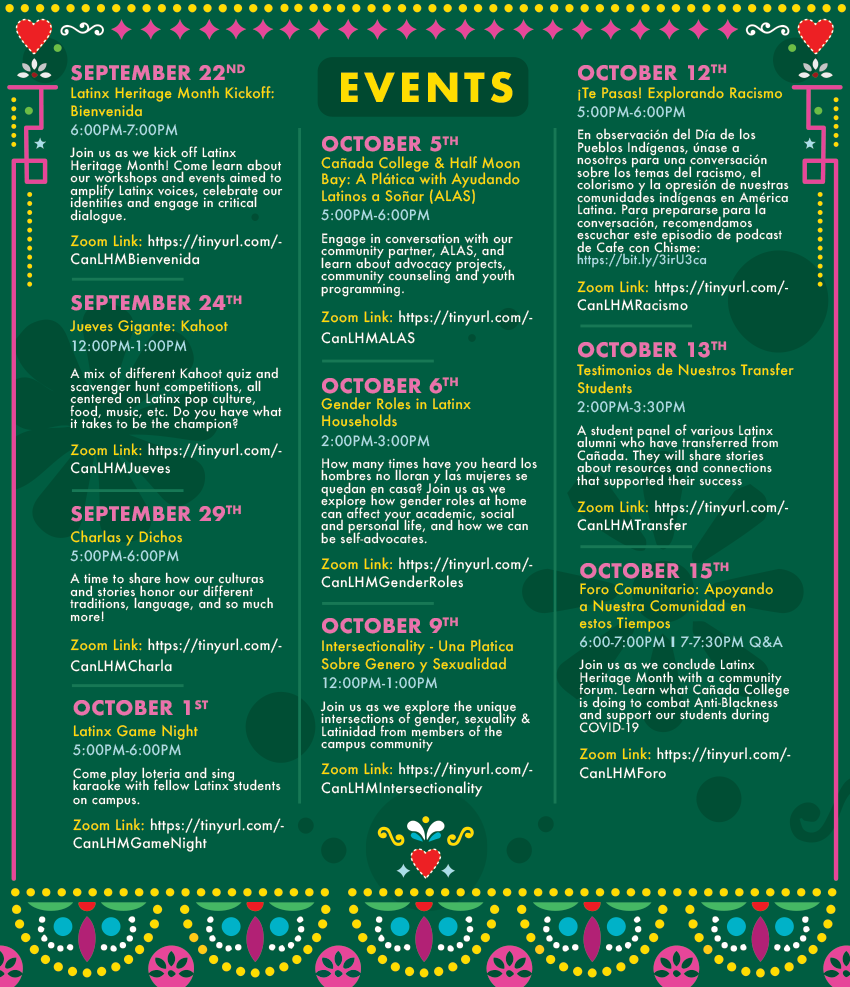 Recordings of Latinx Heritage Month Events
Latinx Heritage Month Kickoff – Bienvenida
Experience our kick off to Cañada College's Latinx Heritage Month (LHM) celebration! Hear from our administrators and students about what LHM means to us, and learn about the workshops and events we have planned to amplify Latinx voices, celebrate our identities and engage in critical dialogue.
Latinx Heritage Month @ Cañada College Playlist