Overview
Adult-Education College and Career Educational Leadership
Achieving the promise of AB 86 in San Mateo County
Adult-Education College and Career Educational Leadership (ACCEL) is the planning body for San Mateo County responsible for carrying out the charge and opportunity of AB 86. ACCEL is collaboratively rethinking and redesigning Adult Education to accelerate student success. We are a coalition of adult schools, community colleges and partners throughout the region. Our mission is to support adult education students' transition to college, workplace success, and community contributions.
The California Legislature passed the AB 86 Adult Education Consortium Planning program to develop a seamless system of transitions between Adult Schools and Community Colleges. ACCEL's goal is to create collaborative relationships, systems and strategies to achieve sustainable results as community needs change. Our collaboration includes:
A countywide Steering Committee developing integrated regional strategies
Collaborative Action Teams (CATs) creating targeted initiatives to meet sub-regional needs
Partnerships with community organizations, public agencies, employers, labor and philanthropy to expand options for adult learner
The administration, faculty, and staff at Cañada College are working in collaboration, across multiple disciplines, to build pathways towards the enhancement and success of Adult Education.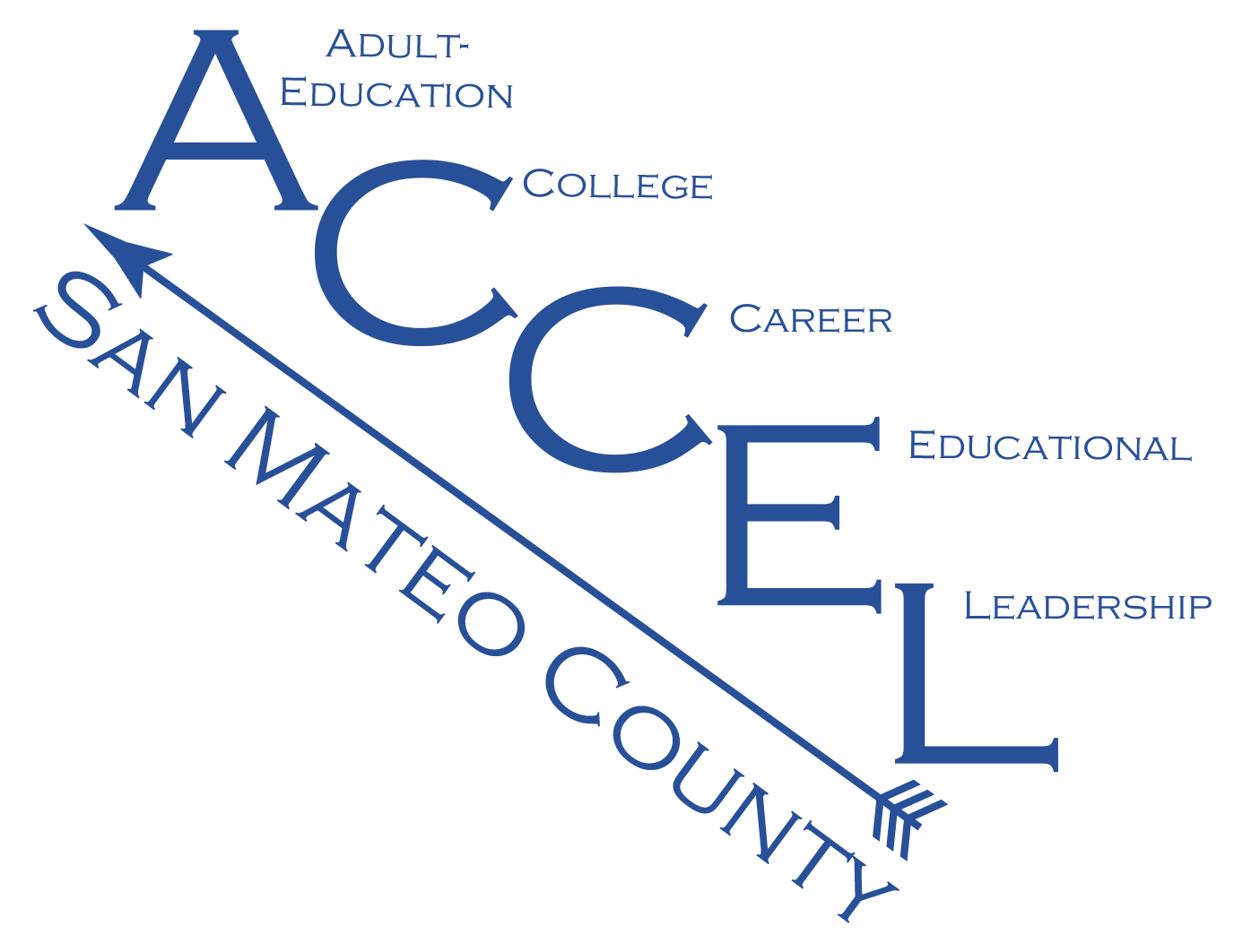 ACCEL at Cañada
---
We're Adult-Education College and Career Educational Leadership, or ACCEL for short, and we're a consortium of the three colleges in San Mateo County Community College District and five regional adult schools.
Our objective is to support students transitioning from adult schools to campus programs so that they're prepared to enter the workforce upon completing their studies at Cañada College. The adult schools Cañada College partners with are Sequoia Adult School (Menlo Park) and La Costa Adult School (Half Moon Bay and Pescadero).
In addition to focusing on career technical education programs, ACCEL at Cañada College collaborates closely with the ESL Department, due in large part to the fact that a high percentage of adult students are immigrants still learning English. ESL is not the only subject adult education students require, though, to succeed at college: mathematics and computer literacy are two areas we've identified as key to further bridging the gap between adult school level and college level coursework.
Beyond academics, ACCEL at Cañada College also seeks partnerships with community based organizations and employers. Resources within the community can provide wraparound services to adult education students, many of whom face a number of deterrents in pursuing higher education. Connecting with employers, meanwhile, furthers our understanding of viable career opportunities for this population of students and also allows us to refine curriculum per industry feedback. For the most updated information, please click here.