Speaker Series
Spring 2021 Is Now Running!




A Brief Description:

Everyone is invited to listen to the presenters, most of whom are Cañada alum.We will have the same format as in-person speaker series, except no back row seats!

You can submit your questions to the speaker and get answers. If can't make it during the live session, a recording will be available soon afte

Please visit the STEM Canvas page to see the virtual speaker series schedule as well as the most recent videos.
If you need access to the STEM Canvas page, please register here (www.bit.ly/stemcanvas)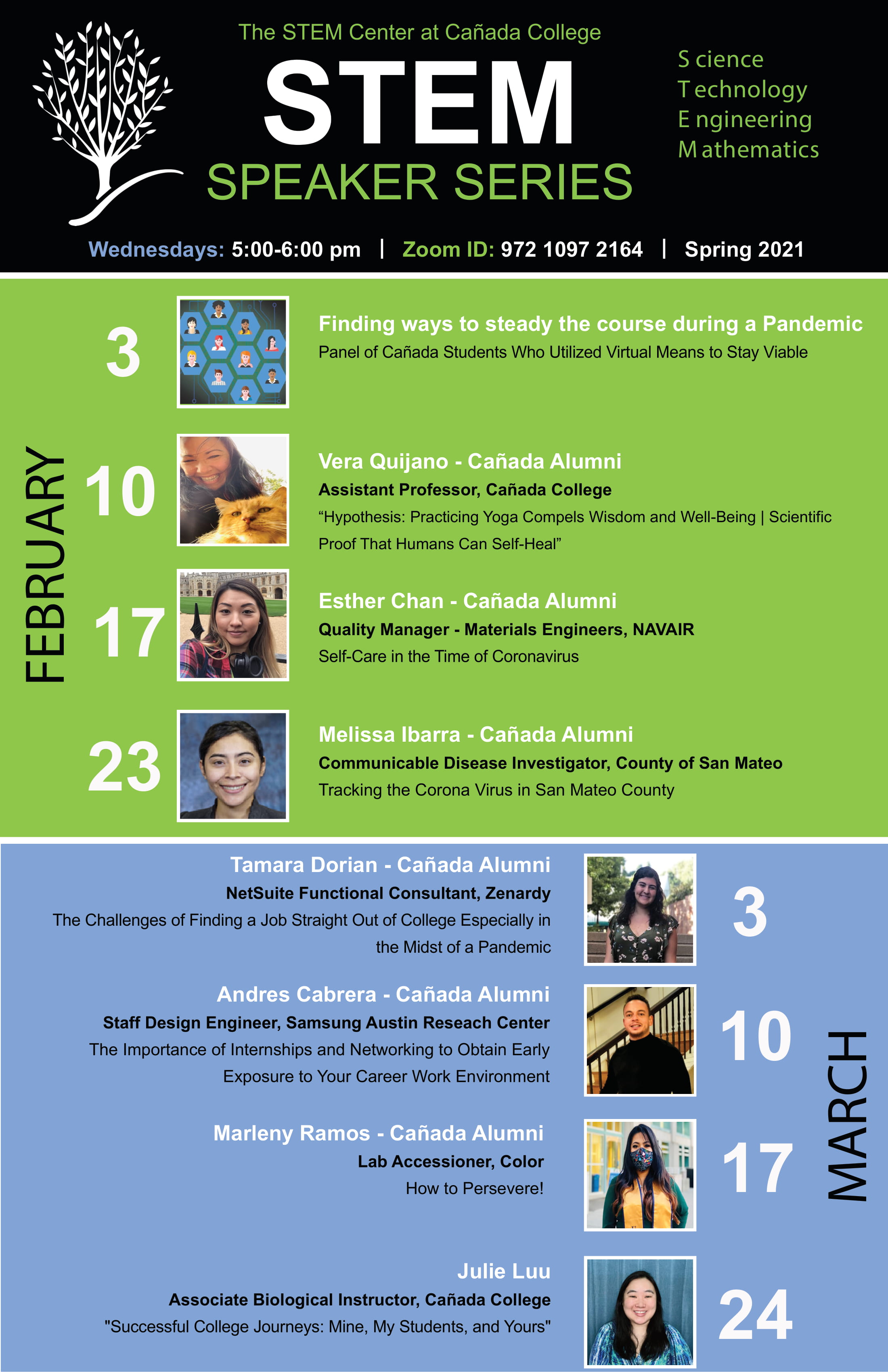 Contact:
Rance Bobo (STEM Transfer Liaison)
Science and Technology - STEM Center

bobor@smccd.edu
(650)-381-3559
BLDG 09-257
More details »
Zoom