Main Theatre Facility Rental
The 516 seat Cañada College Main Theatre is available for rental by community and professional groups for meetings, lectures, concerts, dance performances, plays musicals and other events.
For Main Theatre availability, pricing, technical and reservation information, please contact:
John Kenny (
Theatre Events Manager

)

Humanities and Social Sciences

-

Theater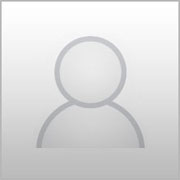 Main Theatre Specs
Seating for 516 people.
45-foot-wide, 42-foot deep, 20-foot-high stage.
ADA compliant.
State-of-the-art sound and lighting.
Large LCD Projector PC or MAC hookups, DVD, and VHS, players available. Internet accessibility that can be projected.
Adjacent Rooms
There are two additional meeting rooms electronically connected to the main theater.
3-142 holds 120 people. 1888 square feet moveable tables and chairs
3-148 holds 75 people. 1667 square feet fixed seating on risers
White boards, projection screen, PC and MAC hook up, Free WiFi, DVD and VHS capability.
Surround sound.
ADA compliant
Main Stage Dimensions
Note: US/DS measurements are taken from Reference line/ plane of fire curtain/ 0′ 0″, which is 3″ US of plaster line at proscenium edges; 16″ US of plaster line in wings.
Main curtain line is 8″ US of PLASTER LINE
Proscenium 46′ 9″ W x 20′ H
Stage deck w/apron 80′ x 42′ 9″
Curtain line to apron edge is curved 9' 0″
Gridiron and Rigging Information
Counterweight system single purchase, T-track
Lockrail location SL, stage level
Linesets 30
Linesets available for use 30
Pipe length/type 50′ 0″ / 2.75″ OD steel
Lift lines per lineset 7
Height to grid working surface 78′ 6″
High batten trim 48′ 0″
Pipe travel 43′ 0″
Arbor capacity above pipe weight 1575 lbs.
Lighting
Stage lighting control
ETC ION console, ETC Response network
Dimmers ETC Sensor AF installation racks
AC convenience/non-dim receptacles:

ETC dimmers are switchable

Road power 200A 3-phase, DSR stage level
Tab Pipes
Stage Left Two pipes, with black masking
Stage Right Two pipes, with black masking
Line Schedule
Linesets on 6″ centers
Some variation - See Stage Supervisor for detailed line schedule
Soft Goods
Main curtain color/ maroon, material / velour, type / draw
Operating location SR
Masking draperies black velour
Legs - 21′ W x 35′ H 8
Portal legs - 15′ W x 35′ H 2
Panels - 30′ W x 35′ H 4
Panels are used to make a blackout drop
Borders - 60′ W x 10′ H 3
White filled scrim - 35′ H x 60′ W 1
Traveler panels - black velour 33′ H x 32′ W 2
Supplemental Information
7′ Steinway grand piano 1
9′ Baldwin grand piano 1
Upright pianos one in each practice room
Music stands 70
Musician chairs 100
Lectern
Audio
House console: Soundcraft Series II
Inputs 24 mono + 2 stereo
Mix busses 8
Mono aux busses 8
Matrix 12 x 4 stereo + 4 mono
Outboard processing equipment:
Peavey Media Matrix
Amplifiers:
Playback Equipment:

Tascam CD-200, 5 disc

Sony CDP-XA1ES CD, 5 disc

Tascam MD 350 Mini disc

Sony K 667 ES

cassette deck

Epson Powerlight H462A LCD

Projector

Permanent house speakers:

EAW 2-way clusters spaced above proscenium 6
EAW 2-way monitors 4
Listen – LT 800 Assisted listening system/Wireless, headsets available at box office

Wireless Telex Microphones - 2 handheld
Wireless Sure Microphones - 2 handheld of Lapel
50' snake run from SR to center stage, 12 lines
Return lines 4 isolated
Production intercom system CLEARCOM 4 channels
Digital Video camera Color at Center of Control Booth
Paging and monitor system: Stage to lobby and offstage areas