Job Search with College Central Network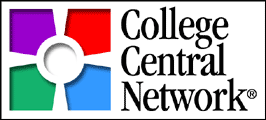 Cañada College Career Center uses College Central Network as its official job search and resume system. The site is available any time to students, alumni, and employers at www.collegecentral.com/canadacollege.
Apply to jobs and internship/co-op opportunities posted exclusively for students, and search other opportunities via Jobs Central® and Intern Central® national job boards.
Create and upload your resume and career portfolio to make them available to employers.
Access an events calendar and career/job search advice documents, podcasts, videos and more.
Review career fair information and company recruitment visits
Employers can search for talented students and alumni, and post unlimited jobs for free.