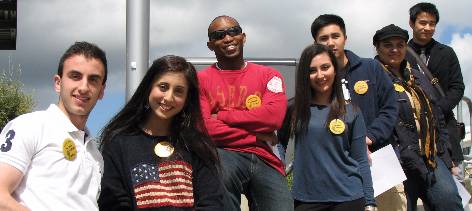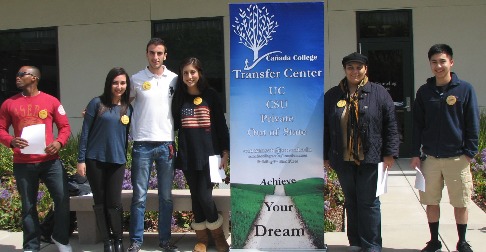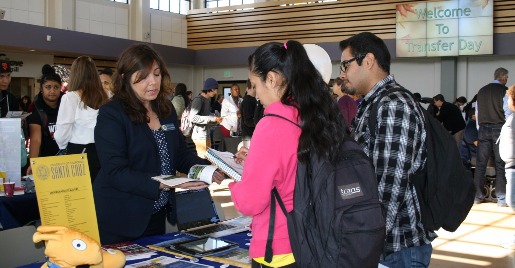 Overview
UC admission application for Fall 2016 is available on August 1st. The submission date is November 1st to 30th, 2015.
CSU admission application period for Fall 2016 is October 1st to November 30th, 2015.
College Fair (Transfer Day) is on October 20th, 2015.
Welcome! Cañada College Transfer Center is to assist you with your transition to university life by providing services and information. Students interested in transferring to a four-year college or university may use Transfer Services to research universities, majors, academic requirements, college costs, and other transfer matters. Resources include college catalogs, college directories, articulation information, and access to PROJECT ASSIST, a self-guided site that provides general education, major and course equivalency information.
At Cañada College, you may obtain an associate degree and complete lower division and major preparation courses toward your transfer goal.
From here you can go anywhere!
Plan early!! Select your major, explore your options to find university of your choice, plan your coursework, and strategize your finances.
Transfer Services
Transfer Services Brochure provides information about transfer programs and services.
University Visits - Fall 2015: During each term university representatives will visit Cañada College to answer students' questions regarding their programs and services that they offer.
Cañada College has Transfer Admission Guaranteed/Agreements (TAG/TAA) with the universities listed below. The Transfer Agreement Chart summarizes the minimum requirements and provides information on how to apply for TAG or TAA.
Workshops (Fall 2015) provided by the Transfer Center to assist you with the application and transition to a university.
Transfer Achievement Ceremony
Resources
The following flyers include information that may assist you with the transfer process: